Bratislava Airport: Traffic finally ramps up in June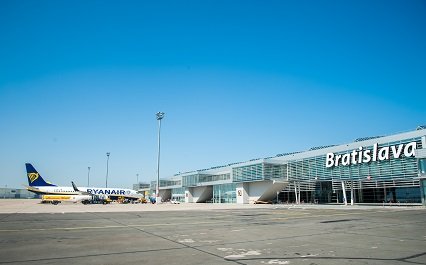 With non-essential travel allowed again and new travel map revealed, June finally brings more live into Bratislava Airport´s daily schedule. A total of 28 routes will be available from Bratislava in June, with most of them operated by Ryanair. Flights chartered by tour operators will commence, too.
Ryanair´s only route operated in May – Kiev Borispil – will be joined by popular summer vacation spots like Corfu, Mallorca, Malaga, Paphos, Alghero and Bourgas in June. All British routes, namely Birmingham, Manchester, Edinburgh, London Stansted and Leeds Bradford return to operation after almost two-month-long interruption due to lockdowns. Dublin and Milan Bergamo will operate in June, too.
Air Cairo returns with 2-weekly flights to Hurghada, while Air Explore continues with Stockholm every 14 days.
Wizz Air re-opens London Luton in June, with Kiev Zhuliany in operation since May. Sofia, Skopje, Odesa and Lviv will follow late June, early July.
Mid-June marks the opening of Smartwings´s programme from Bratislava, including direct connections to Crete, Corfu, Rhodes, Zakynthos, Larnaca, Antalya, Bourgas, Catania and Mallorca.
First time additions to Bratislava network in S21 are Las Palmas operated by Galistair and Brac Island operated by Croatian Airlines.