Bratislava Airport: New route BTS-CPH-BTS with Ryanair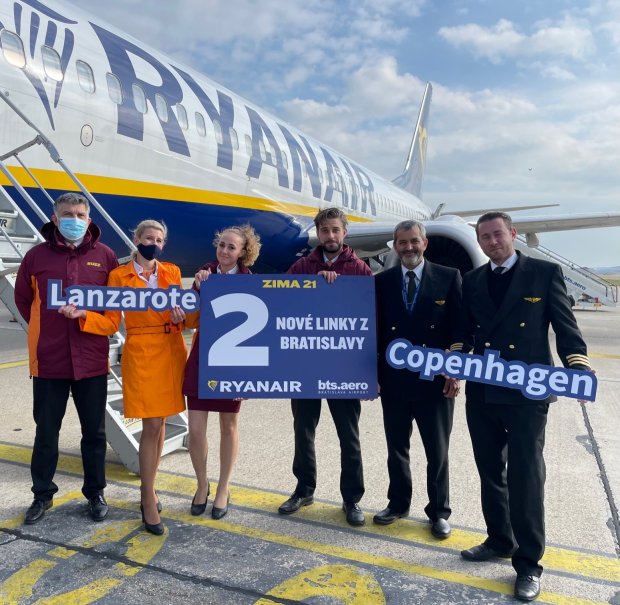 Bratislava re-connects with the Danish metropole Copenhagen after 14 years
On November 1st, the first flight to Copenhagen, Denmark departed from Braislava M. R. Stefanik Airport. The new route will be operated by the homebased aircraft of Ryanair/Buzz every Monday and Friday.
Denmark becomes the 10th country in Ryanair´s network from Bratislava this winter season. The airline will serve the total of 15 routes in the W21 programme: Birmingham, Bologna, Brussels, Copenhagen, Dublin, Eindhoven, Kiev, Lanzarote, Leeds, London, Malta, Manchester, Milan, Rome and Thessaloniki.
Copenhagen was last connected with Bratislava back in 2007 by former SkyEurope Airlines.