Salam Air launched it's Sabiha Gökçen Flights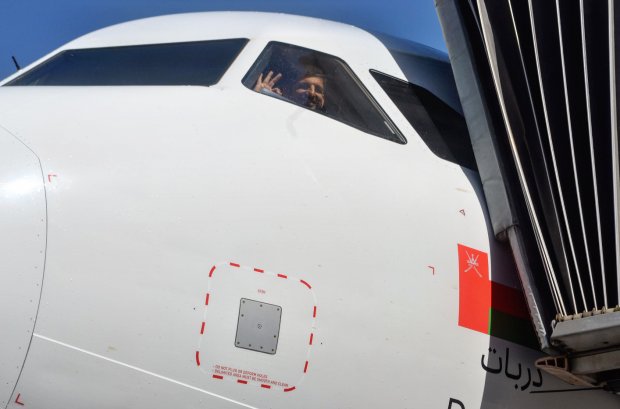 On July the 3rd, Oman's low cost carrier Salam Air has begun to operate from Istanbul's city airport Sabiha Gökçen, flying to Muscat, the capital of Oman. Airbus A320 to be used for the 2x weekly(Mon/Wed) flights. Salam Air has become the second airline after Pegasus to have scheduled flights between Sabiha Gökçen and Muscat. The remarkable fact that the Salam Air CEO Mohamed Ahmed Abdullah Ahmed had also piloted the aircraft, aviated this inaugural flight.
A welcoming ceremony was held to greet the inaugural flight passengers, cabin crew and the executives of the airline. Airbus A320 aircraft welcomed with a traditional water salute and landed passengers are served world-renowned Turkish delight. Salam Air crew were also welcomed with flowers followed with the traditional cake cutting ceremony and the gift exchanging between the ISG executives and the Salam Air officials.
Ersel Göral ISG CEO, Gerald Ong ISG Aviation Marketing Director, and Göksu Güney ISG Operations Director, Mohamed Ahmed Abdullah Ahmed Salam Air CEO, and Anwar Mohamed Abdul Aziz Al Rawas Salam Air Chairman attended the reception alongside senior executives and passengers.