The Summer timetable at Paderborn-Lippstadt Airport starts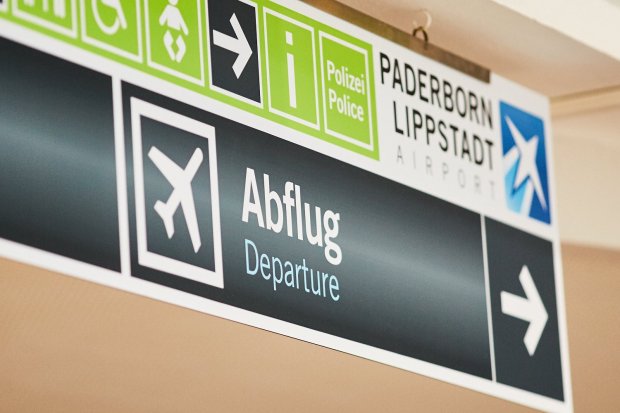 On May 1, 2019, the transition from the winter to the summer timetable will take place at Paderborn-Lippstadt Airport. By October 31, 2019, there will be more than 90 flights to eleven destinations per week. A total of nine airlines starting from PAD will take off for holiday destinations on the Mediterranean, the Red Sea and the Atlantic, as well as the Lufthansa hubs in Munich and Frankfurt, with worldwide connections.
With 19 departures per week, Antalya ranks first in the hot water destinations. With SunExpress, Corendon, Pegasus and Freebird, four airlines are bringing travelers on holiday to the Turkish Riviera. Palma de Mallorca follows in second place of the most frequented holiday destinations from PAD this summer. Eurowings and TUIfly fly together 17 times a week to the Balearic Island.
TUIfly will also fly to the Canary Islands Fuerteventura, Tenerife and Gran Canaria with four weekly departures. The Greek islands of Crete, Rhodes and Kos are served together six times from PAD. In addition to TUIfly, the airline Corendon Europe provides two weekly flights to Crete. The bathing and diving paradise Hurghada is served twice a week (TUIfly and FlyEgypt).
With 40 departures per week, the Lufthansa hubs in Frankfurt and Munich and thus numerous destinations in Europe and around the world can be reached.
"Despite great competition, it has been possible to put together a very attractive summer flight program for the most popular destinations for holidaymakers at their home port. In addition, larger aircraft could be used on some routes, which meant that the total number of seats available could be increased compared to the previous year, "emphasizes Dr. med. Marc Cezanne, Managing Director of Flughafen Paderborn / Lippstadt GmbH.
Total capacity in the summer of 2019 will increase by around 2.4 percent with more than 670,000 seats offered, compared to the previous year.
(Image Source: Paderborn-Lippstadt Airport)
Stefan Hensel
Head of Corporate Communications
Paderborn-Lippstadt Airport
hensel-s@airport-pad.com