Passenger Traffic up More than Five Percent at Pittsburgh International Airport in September Marking 29th Month of Consecutive growth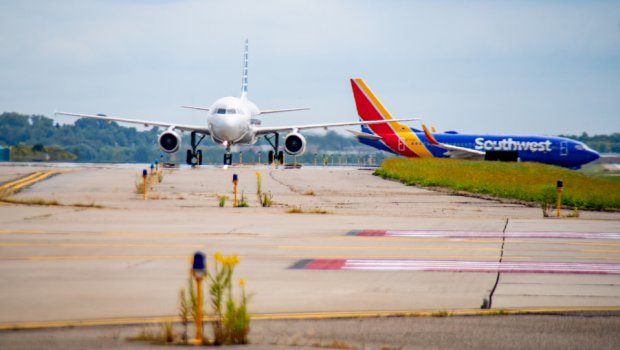 PITTSBURGH — Continued growth in seats and new nonstop flights led Pittsburgh International Airport to its busiest September since 2005, marking the airport's 29th consecutive month of passenger growth.

Total passengers were up 5.1 percent for the month and up 8.4 percent year-to-date, as 7,197,144 people had flown through PIT compared with 6,639,603 in 2017.

September seats increased 2.4 percent as Alaska Airlines began new nonstop service to Seattle on Sept. 6, and Southern Airways Express began new nonstop service to Wilkes-Barre/Scranton on Sept. 5.

"What's important to note is that our passenger growth is outpacing the growth in seats indicating that there is a healthy demand for nonstop service and that this market is still underserved," said Allegheny County Airport Authority CEO Christina Cassotis.

Additionally, new service added in the last 12 months by Air Canada, Allegiant, and Delta, as well as capacity growth to San Francisco and Newark on United, Nashville on Southwest, and Boston and Dallas on American, all contributed to the growth in seats and flights for the month. Condor Airlines also offered nonstop service to Frankfurt longer into September than in 2017.

Cassotis said the airport is on track to surpass 9 million passengers in 2018, and the growth trend should continue through 2019 based on strong demand from the regional market as well as new service including:

British Airways will begin nonstop service four days per week to London Heathrow on April 2, 2019. Flights will be on Tuesday, Wednesday, Friday and Sunday
Beginning Nov. 1, Boutique Air will begin nonstop service to Johnstown, Pa.
Beginning Nov. 17, Frontier Airlines will operate twice-weekly seasonal service to West Palm Beach, Fla.
Allegiant will resume nonstop service to San Juan, Puerto Rico, on Dec. 15.
Vacation Express will expand nonstop Punta Cana flights and packages beginning in mid-January and running through late April.

Pittsburgh International offers nonstop service to 65 airports.