Passenger Traffic at Pittsburgh International Up More than Five Percent in October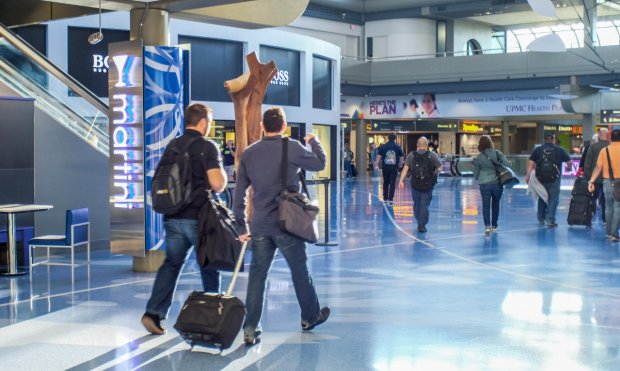 Passenger traffic at Pittsburgh International Airport continues to grow at a healthy rate, up more than five percent in October and eight percent year-to-date.

Total passengers were up 5.1 percent for the month and 8 percent year-to-date as 8,065,525 people had flown through PIT compared with 7,466,197 in 2017. October seats increased more than 6 percent.

As a result of a new nonstop flight to Salt Lake City on Delta and an additional daily flight to San Francisco on United, both carriers experienced a jump of nearly 10 percent in passengers for the month. Additionally, WOW air reached a milestone at PIT in October, surpassing 100,000 passengers since they began year-round service to Iceland in June 2017.

"It's encouraging to see these numbers and the success that carriers are having in our market," said Allegheny County Airport Authority CEO Christina Cassotis. "We're seeing growth across multiple destinations indicating that we have a healthy mix of options for business, leisure and even first-time travelers."

Additionally, new service added in the past 12 months by Air Canada, Allegiant, Delta and Alaska, as well as capacity growth to Boston on American, Delta and JetBlue, San Francisco and Newark on United, and Las Vegas and Orlando on Southwest all contributed to the growth in seats and flights for the month.

The airport is on track to surpass 9 million passengers in 2018, and the growth trend should continue through 2019 based on strong demand from the regional market as well as upcoming service additions including:
Beginning November 17, Frontier Airlines will operate twice-weekly seasonal service to West Palm Beach, Fla.
Allegiant will resume seasonal nonstop service to San Juan, Puerto Rico, on Dec. 15.
British Airways will begin nonstop service four days per week to London Heathrow on April 2, 2019. Flights will be on Tuesday, Wednesday, Friday and Sunday.
Vacation Express will expand nonstop Punta Cana flights and packages beginning in mid-January and running through late April to complement its summer charter schedule.
Southwest will join Delta, Vacation Express and Apple Vacations in resuming seasonal Saturday-only service to Cancun in March.
Pittsburgh International offers nonstop service to 65 airports.