Passenger Traffic up Nearly 4 Percent at Pittsburgh International Airport in December, 7.5 percent in 2018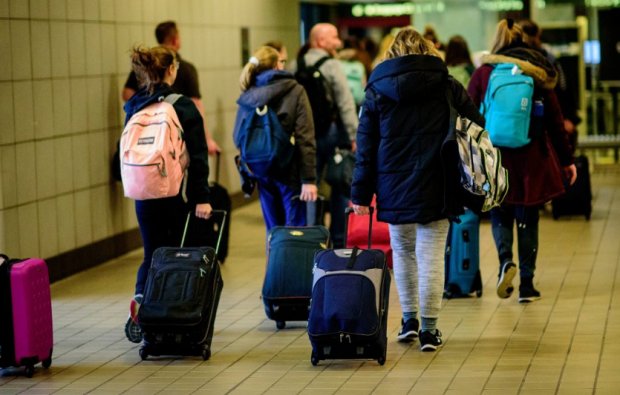 PITTSBURGH — Continued passenger growth led Pittsburgh to its busiest December since 2006 and its busiest year since 2007.
December passengers increased 3.4 percent equating to more than 28,000 additional travelers making it the busiest December since 2006. In 2018, 9,658,897 people traveled through the airport compared with 8,988,016 in 2017. December marked the airport's 32nd consecutive month of passenger growth, primarily in origin-and-destination traffic.
"This is a major milestone in continued growth at Pittsburgh International that further demonstrates our robust market and region," said Allegheny County Airport Authority CEO Christina Cassotis. "These numbers are indicative of the fact that airlines are continuing to invest in Pittsburgh with new air service."
Total available seats for the month of December increased 2.3 percent, driven by capacity growth to Boston and Atlanta on Delta, Fort Lauderdale on Spirit, Washington Dulles and Houston on United, and Nashville, Orlando, Phoenix and St. Louis on Southwest, all which contributed to the growth in seats for the month.
Cassotis noted that more than 1.5 million seats have been added over the past two years, thanks in part to new airlines including Alaska, Allegiant, Air Canada, United, Delta, Condor and Spirit. The growth in seats has led to over 1.4 million more annual passengers over the last two years, setting a new all-time record for O&D passengers beginning or ending their travel in Pittsburgh.
Adding to passenger totals in December, United offered a second daily flight to San Francisco from Dec. 19 through Jan 6, and unlike previous years, will operate the service throughout January and February. Also in December, Allegiant resumed seasonal nonstop service to San Juan, Puerto Rico and Delta and JetBlue both expanded service to Boston.
Pittsburgh has nonstop service to 67 airports, including new year-round service to London-Heathrow, Birmingham, Memphis and Hartford in 2019.
Vacation Express also will expand nonstop Punta Cana flights and packages beginning Jan. 19 and running through late April, along with nonstop flights and vacation packages from Pittsburgh to Cancun and Montego Bay.
Southwest will re-start nonstop Saturday-only service to Cancun in March.