Pittsburgh Tech Scene Fuels More Flights to San Francisco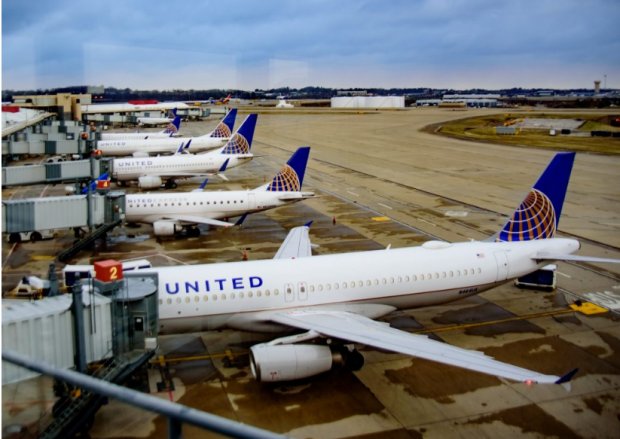 Beginning in June, United is adding a second daily nonstop flight to San Francisco International Airport (SFO) from Pittsburgh International. Last year, that seasonal flight ended in August; this year it will operate through November or December.
"Due to an increase in demand for business and leisure travel between Pittsburgh and San Francisco, we have extended our second daily nonstop flight," said United spokesman Jonathan Guerin.
Plenty of tech industry giants born in Silicon Valley, a short drive south from SFO, have built outposts in Pittsburgh already, including Google, Apple, Facebook and Uber, and they seek efficient travel options to get to and from their California headquarters.
In addition, tech startups in Pittsburgh know financial investment and industry expertise is crucial to their survival and growth, and being able to market themselves and build business relationships in Silicon Valley is critical.
Audrey Russo, president and CEO of the Pittsburgh Technology Council, said the importance of direct flights to the West Coast can't be understated.
"Building easy and accessible connections to innovation and capital centers around the world is paramount for Pittsburgh's tech ecosystem," she said. "In particular, there has been a growing need to connect Pittsburgh with the West Coast and Silicon Valley. These additional flights will facilitate closer relationships and expanded opportunities between our innovation centers."
The burgeoning tech sector in Pittsburgh is driving much of that demand, with Carnegie Mellon University's cutting-edge research in robotics, artificial intelligence and biotechnology drawing a lot of attention from Silicon Valley.
"Adding direct flights from San Francisco to Pittsburgh International Airport will provide more convenient access for the many Silicon Valley companies that are partnering with Carnegie Mellon and Pittsburgh's growing technology sector," said Mark Nolan, CMU's associate vice president of institutional partnerships. "These collaborators have invested significantly in our community, and we're hopeful this easier access will attract even more companies and jobs to our region."
Pittsburgh-based language-learning platform Duolingo last year famously put up an ad along U.S. Highway 101 in San Francisco encouraging people to move to Pittsburgh.
"Own a home. Work in tech. Move to Pittsburgh," the ad stated, playing off of the Bay Area's soaring real estate and cost-of-living issues. Pittsburgh has a relatively low cost of living.
As currently scheduled, flights will depart Pittsburgh at 7:30 a.m. and 6:10 p.m. and take less than five-and-a-half hours.