Allegiant Adds 14th Destination from Pittsburgh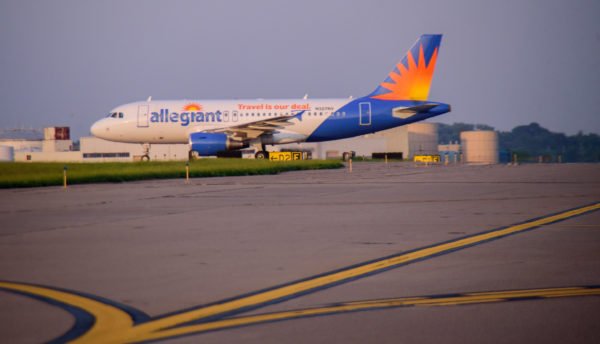 Beginning Nov. 14, Allegiant Air will fly a direct route to Palm Beach International Airport twice a week. It's the first year-round flight from PIT to PBI in more than 12 years.
"We're thrilled about this expansion in Pittsburgh with our new service to Palm Beach International," said Drew Wells, Allegiant vice president of planning and revenue. "We know local travelers will love having a convenient, affordable option for a warm Florida getaway this winter."
Last year, Allegiant carried more than 350,000 passengers from PIT to 13 destinations around the country, including Austin, Texas, and Myrtle Beach, S.C. Palm Beach becomes the 14th nonstop destination Allegiant serves from Pittsburgh, a total surpassed only by Southwest Airlines.
Frontier operated a seasonal flight to PBI from November 2018 until April 2019, but Pittsburgh hasn't had year-round service to Palm Beach since June 2007, when US Airways was the carrier.
Allegiant's service bolsters PIT's already-robust service to South Florida, which includes daily flights to Fort Lauderdale and Miami operated by other airlines.
"South Florida is one of the most popular markets for flights from Pittsburgh, and Allegiant's new service to Palm Beach demonstrates there is still room for growth there," said Allegheny County Airport Authority CEO Christina Cassotis. "We're very excited to add another year-round nonstop destination to our portfolio and appreciate Allegiant's strong commitment to Pittsburgh International Airport."