Pittsburgh Gains New Nonstop to Cabo on Vacation Express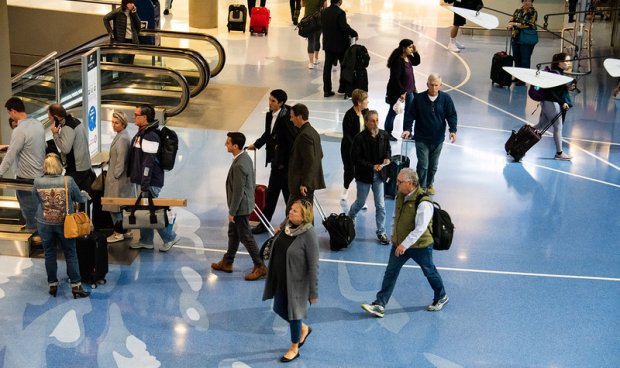 Vacation Express will operate the first-ever nonstop flight from Pittsburgh to Los Cabos International Airport.
Vacation Express announced it will launch a new nonstop flight from Pittsburgh to Los Cabos International Airport (SJD). The flights are scheduled to depart Pittsburgh once-weekly on Sundays, beginning July 5, 2020 and running through August 2.
Located in the southern tip of the Baja California peninsula, Cabo is where the Sea of Cortez meets the Pacific Ocean. In 2019, TripAdvisor ranked Cabo as one of Mexico's top five destinations, describing it as a well-known spot for "both spring breakers and A-list travelers in need of a getaway."
Currently, passengers can get from Pittsburgh to Cabo via connecting flights on Delta, American and United. Nearly 150 people travel to Mexico from Pittsburgh International per day, with the top destinations being Cancun, Cabo and Mexico City. In the past five years, the airport has seen a 50 percent increase in passenger traffic from Pittsburgh to Cabo.
Steve Lange, owner of the travel service company Travel Sharks, noted that the Pittsburgh market has always had a healthy demand for tropical and Caribbean destinations.
"Vacation Express has been smart to take on those markets," said Lange. "Once they get it out there in the marketplace and once we give it enough exposure, I think we're going to be able to fill the planes. The charter service, they have run not only on newer planes, but the [aircraft] are spotless inside and there's great service and the times are usually excellent."
Service to Cabo will complement seasonal flights from PIT on Vacation Express to Cancun; Punta Cana, Dominican Republic; and Montego Bay, Jamaica.
In addition to announcing new service to Los Cabos, Vacation Express announced it will expand upon its existing summer flights to Cancun (on Sundays from June 7 – August 2) with new seasonal service running on Sundays from February 16 – April 5, 2020.
Vacation Express flights to Cabo and Cancun will operate on 180-seat VivaAerobus Airbus A320 aircraft. Since launching service in 2015, the Atlanta-based tour operator has carried more than 25,000 passengers through Pittsburgh International Airport.
"We are excited about adding more flights from Pittsburgh; we know Los Cabos will become a popular destination this summer," said Kevin Hernandez, Vice President of Sales & Marketing for Vacation Express. "With the introduction of these new, non-stop flights alongside the return of our Cancun, Punta Cana and Jamaica programs, Vacation Express now offers an even wider variety of exotic international destinations for Pittsburgh travelers."
Other nonstop options from Pittsburgh to popular leisure destinations include service to Puerto Plata (Apple Vacations) and Punta Cana, Dominican Republic (Vacation Express and Apple Vacations). Along with Vacation Express, direct flights to Cancun are available on Apple Vacations, Delta, Southwest and Spirit Airlines.
Gerard Bellino, Senior Vice President of Leisure Travel for Direct Travel, a travel management company, said the new service is a great opportunity for Pittsburgh.
"Historically, the majority of people were lucky to go to Cabo," said Bellino. "You'd have to connect in Dallas or Phoenix from Pittsburgh, depending on who you're flying – it was a long trip with connections. The fact that you can get there on a nonstop flight is that much better and that many more people should go there because of that opportunity."