American Airlines announces SEA-BLR route, region's first nonstop to India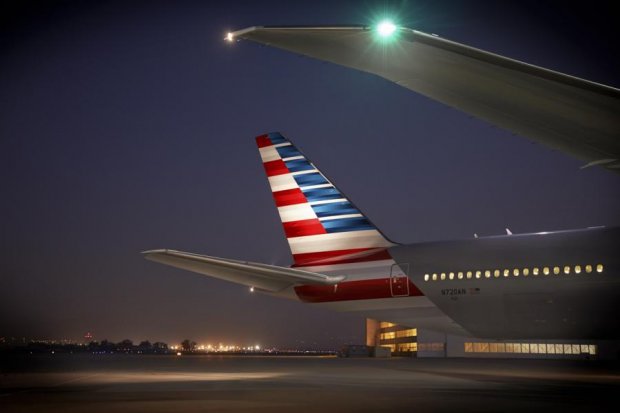 New nonstop services to Bangalore, India begin in Oct. 2020 and London-Heathrow in March 2021
Seattle-Tacoma International Airport (SEA) welcomes today's announcement of two new international services by American Airlines from Seattle-Tacoma International Airport with nonstop connections to London-Heathrow and Bangalore, India – SEA's first nonstop connection to India. Bangalore service will start in October 2020, while London service will begin in March 2021.
Bangalore will be American's only India service from the U.S., and London service will be in cooperation with AA's Joint Business Agreement partner British Airlines.The exact dates and schedules of the services are yet to be determined.
"These new routes highlight the increasing demand from our travelers for more options," said Commission President Peter Steinbrueck. "Business and leisure travelers will be better connected to Seattle's largest international market in London and explore new and emerging markets in India."
The daily nonstop service to Bangalore, India, will be operated using a Boeing 787-9 aircraft, and will be the longest service from SEA by distance. The daily service to London-Heathrow will fly a 777-200. American will join its joint business partner British Airways in serving the Seattle-London Heathrow route, which is also served by Virgin Atlantic. Low-cost carrier Norwegian also operates seasonal flights to London-Gatwick.
The Bangalore service is the 13th new international service to announced or launched since 2017.
In a joint release on February 13, Alaska Airlines and American announced a new West Coast International Alliance that allows loyalty members to enjoy benefits across both airlines.
Seattle-Tacoma International Airport is making significant investments to make international travel through SEA more efficient and representative of our region. The new International Arrivals Facility, the largest and most complex capital project in the airport's history, is slated to open in the Fall of 2020, creating an expanded and enhanced experience to meet the growing regional demand for international travel.
More Details
Bangalore, officially known as Bengaluru, is the heart of India's IT and technology sector, and this new nonstop flight will be Seattle's longest route in distance. It will further cement the deep ties between two of the world's major hi-tech centers. Popularly known as the Garden City for its lush greenery and pleasant climate, Bangalore is India's third-largest city, with a population of over 10 million. Despite the enormous cultural and economic ties between the United States and India, there are relatively few nonstop flights connecting the two markets.

International Service at SEA
Recent new international services at SEA include:
2020: Lufthansa to Munich, Condor to Munich, and Air Canada to Montreal
2019: Japan Airlines to Tokyo-Narita, Cathay Pacific to Hong Kong, Delta to Osaka [seasonal], and Singapore Airlines to Singapore
2018: Air France to Paris, Aer Lingus to Dublin
2017: Virgin Atlantic to London-Heathrow, Aeromexico to Mexico City, Norwegian to London-Gatwick [seasonal]