Jetstar announce Wellington to Melbourne route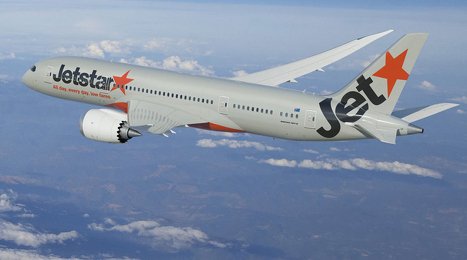 Jetstar has launched a new direct service from Wellington to Melbourne commencing in March 2015. 
17 December 2014
The first flight from Jetstar's Gold Coast route arrived in the Capital last Friday and the high demand has prompted the launch of the Melbourne service, now providing central New Zealanders with low cost fares to two Australian destinations.
"Melbourne is Wellington's fastest growing route and it has extensive onward connections throughout Australia, Asia and Europe," said Steve Sanderson, Wellington Airport Chief Executive.
"Jetstar's Melbourne route will provide greater options and low cost fares for residents in central New Zealand and increase visitors across the Tasman to Wellington. The stronger link between two cities renowned for their events will be fantastic for travellers seeking some of the World's best shows, museums, sport, shopping, food and wine."
Jetstar will operate four flights a week with the first Wellington-Melbourne service scheduled for 30 March 2015, just before Easter holidays. Flights can be booked today with special launch fares available from midday at Jetstar.com.
Mayor Wade-Brown said, "this is outstanding news for Wellington tourism. It will increase the region's connectivity with Melbourne's four million residents and bring more visitors the Capital to experience our diverse and exciting tourism offerings."
The market between Wellington and Melbourne has been growing at 6.5% per annum over the last 8 years. The new service will add 75,000 seats to Wellington's international market, on top of the 56,000 from Jetstar's Gold Coast route which commenced last week.
Steve Sanderson said "this is the third route announcement for Wellington in the last few months and it is testament to the work of the airport's development team, our relationship with the airlines and the market opportunity that Wellington presents."