Fun day at LBA with Jet2.com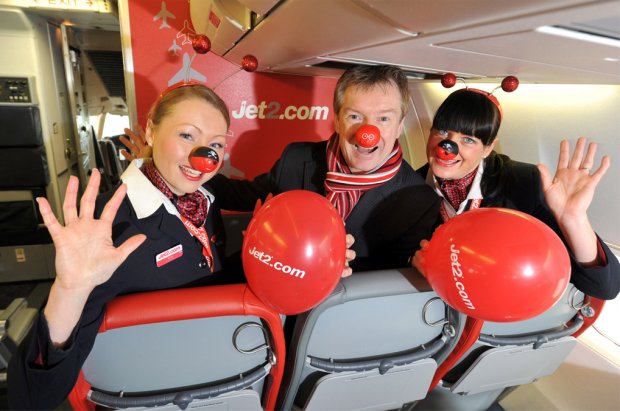 Jet2.com's Vicky Beecroft (l), Julie Haigh (r) with LBA's Tony Hallwood have a giggle for a good cause.
Leeds Bradford Airport (LBA) will join forces with Jet2.com on Friday 18th March to 'fun'raise for Comic Relief.
Staff will be getting into the spirit on the day by wearing the infamous red noses and maybe cracking the odd joke.
Tony Hallwood, Leeds Bradford Airport's Commercial Director, said: "We support a wide range of charities at LBA and are delighted to be working with Jet2.com to raise money for such a great cause - and have some fun whilst we do it!"
Ian Doubtfire, Managing Director of Leeds Bradford based leisure airline Jet2.com, said, "Red Nose Day is a great opportunity to have fun whilst raising money for vulnerable and disadvantaged people across the UK and Africa. Although our customers will be taking off on their flights to city, sun and ski destinations we didn't want them to miss out on all the fun and the opportunity to donate. Our friendly team will be getting into the spirit of Red Nose Day both in our check-in hall at the airport whilst our head office staff have a special 'dress up Friday' planned to raise money for this great cause."