Aer Lingus to Resume Operations from Leeds Bradford Airport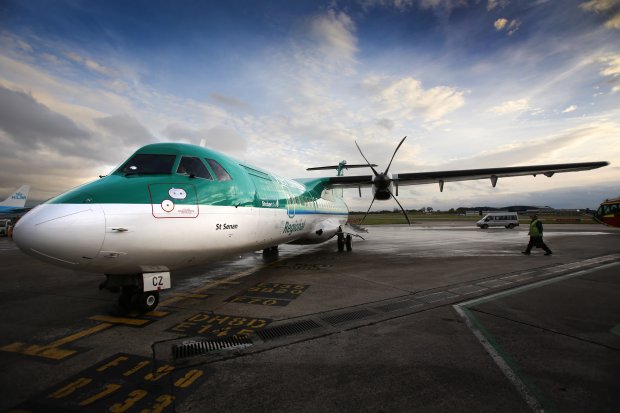 Stobart Air, operator of Aer Lingus regional routes, will resume flights to Dublin at Leeds Bradford Airport (LBA) from 1st August.
In line with the latest European advice, passengers and staff will be able to travel safely to and from the capital of the Republic of Ireland through LBA. Starting 1st August, flights will operate daily, with two flights taking place on Fridays. From 1st September, there will be an additional second daily flight on a Monday, Tuesday, Wednesday and Thursday
This programme will increase onward connectivity to the US, including pre-clearance, when transatlantic services return.
On board the aircraft, passengers will be required to wear mandatory face coverings, with staggered boarding and disembarking taking place in small groups to ensure social distancing can be observed. Enhanced cleaning protocols have also been introduced to ensure that aircraft are thoroughly prepared between each flight.
Joanna Wild, Chief Commercial Officer at Leeds Bradford Airport (LBA), said: "The connection between Leeds and Dublin is an important one for leisure and businesses across the Yorkshire region. We're delighted to see this route return safely and look forward to welcoming passengers back over the summer."
Andy Jolly, Managing Director at Stobart Air said: "Passengers can be assured that enhanced health and safety measures in accordance with European Aviation Safety Agency (EASA), and the European Centre for Disease Prevention and Control (ECDC) guidance are now in place to protect our passengers, our staff, and our airline partners."