Hermes Airports wins the HR Excellence Award at the 15th ACI Europe « Best Airport Awards »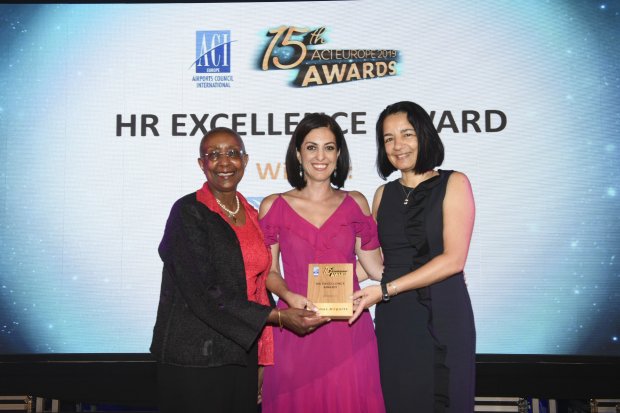 Hermes Airports was the winner of the HR Excellence award received during the Gala Dinner of the Annual General Assembly & Congress of ACI Europe held in Cyprus.
It is a great honour for Hermes to win this award as it comes as a recognition of the successful implementation of the holistic cultural change program and the innovative practices put in place which contributed to the achievement of excellent business results and Employee engagement. This is Hermes' third consecutive ACI Europe HR Excellence award, after Larnaka and Pafos were awarded as Europe's « Most Accessible Airports » in 2017 and 2018 respectively.
The HR Excellence award recognises individuals and Human Resources departments, which have demonstrated excellent leadership and human resources management, among ACI Europe's Regular Members.