Cyprus moves into ECDC Orange zone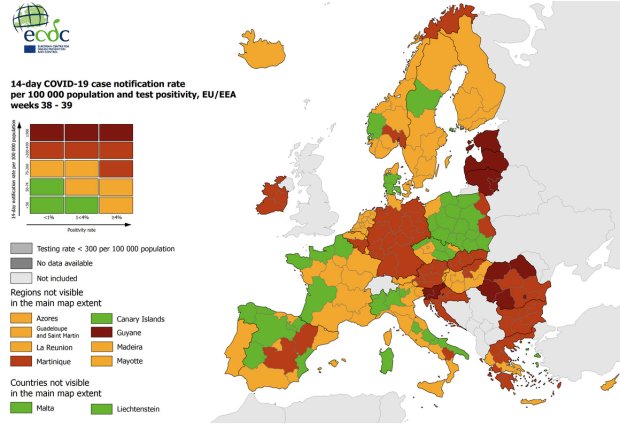 The improved epidemiological situation recorded in Cyprus in recent days has resulted in the ECDC moving the country out of the red zone and into orange.
ECDC publishes relevant maps and data every Thursday, in support of the Council recommendation on a coordinated approach to the restriction of free movement in response to the COVID-19 pandemic. The maps are based on data reported by the Member States to the European Surveillance System (TESSy) by midnight on Tuesday.