Free Breakfast to all departing passengers from Cyprus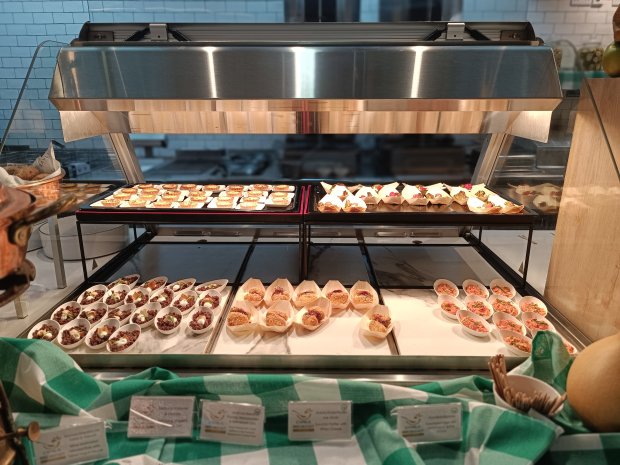 Cyprus Airports F&B, in collaboration with the Deputy Ministry of Tourism, Hermes Airports and Cyprus Hotel Association, offered free Cypriot Traditional Breakfast to all departing passengers as a token of Thanks for visiting Cyprus. More than 1000 tourists/ passengers were traveling during those hours from both of our airports.
A Cypriot Traditional self-service Buffet was set up with many traditional options from Halloumi cheese and Smocked Pork Ham, Cyprus traditional Pastries such as Olive Pie, Halloumoti, Tahini Pie, etc., to many traditional sweet options such as Kattimeri, Sweet fingers, Soutzioukkos, Pastellaki, etc.