Children bring superheroes to life through art at Larnaca airport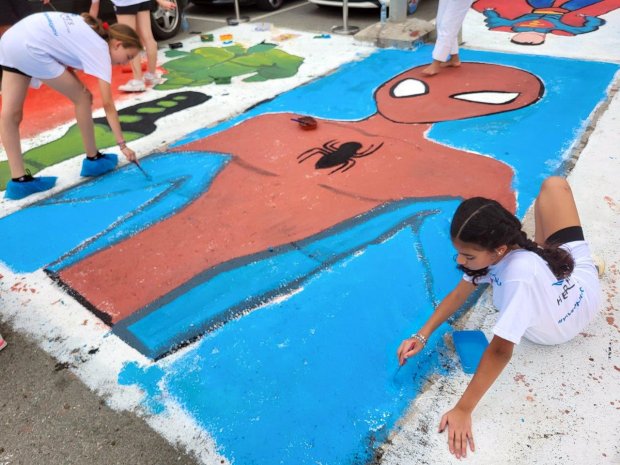 Hermes Airports organized an event at Larnaka Airport, featuring the participation of 30 children attending art schools. On a Saturday morning, a group of enthusiastic children animated the characters of Batman, Minnie Mouse, Frozen, Spiderman, and various other beloved children's heroes, completely transforming a section of the parking area at Larnaka Airport.
All the proceeds generated from reservations made at these specific parking locations, collected over the next two weeks, will be directed towards supporting the Alkinoos Artemiou Foundation. The foundation was established in 2021 in memory of Alkinoos Artemiou, an 8-year-old who bravely battled cancer, and it is dedicated to providing assistance to families and children suffering from oncological and hematological conditions.