Brussels South Charleroi Airport pursues its development: The public contract for the airport's Masterplan is awarded to AERTEC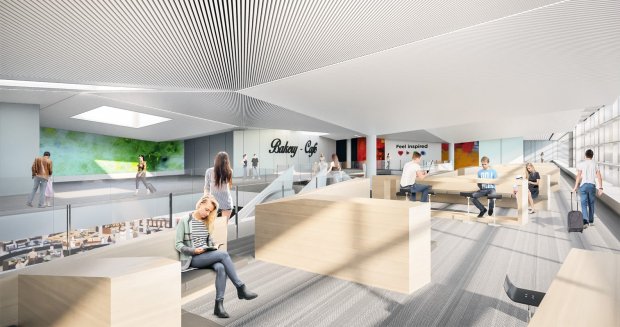 Charleroi, 29 May 2019 – Brussels South Charleroi Airport embarks on the process of developing its facilities. Thanks to its consistent growth, a study has been launched to respond to the plan's requirements in the medium (2021-2025) and long term (2025-2035). In order to respond to the challenges faced by Brussels South Charleroi Airport, AERTEC has been chosen to carry out a study on the airport's development.
Brussels South Charleroi Airport has some huge challenges ahead. While the work to extend the runway from 2,550 metres to 3,200 metres is under way, the airport plans to continue to pursue its growth. Extending its retail areas was one of the first challenges, and phase one of this work will be completed in summer 2019. The ultimate goal will be achieved in 2020, with 1,000 square metres dedicated to catering, a terrace covering 370 square metres, and a new commercial area of 1,200 square metres. Lastly, a new 200 square metre lounge will soon be opening its doors to users of the airport.
Diversification is an integral part of Brussels South Charleroi Airport's strategy. It means that passenger traffic will continue to grow, by developing short, medium and long-haul flights, as well as transit flights (launched last April by Ryanair). Other airport activities such as business flights, freight and aircraft maintenance will be included in the strategic plans drawn up by the airport.
In order to respond to the different challenges, the current facilities must be redesigned to fulfil different criteria in terms of requirements and quality. A study designed to analyse all of these points and help the airport continue to grow must therefore be carried out. AERTEC has been appointed to carry out this study.
Laurent LEVEQUE, Chairman of the Board of Directors of Brussels South Charleroi Airport, announces: « It is important for the airport to continue to grow and safeguard its activities in the long term. Investing in a tool like an airport will further establish its position as a key socio-economic player. As well as this, the challenges are significant and growth continues, but the facilities are a victim of their own success, and so must now be adapted to respond to passengers' expectations and offer them the comfort they are looking for to guarantee a stress-free departure. »
Philippe VERDONCK, Chief Executive Officer of Brussels South Charleroi Airport, explains: «There will be lots of different issues with a site of this size. Our goal is to strive for excellence, but to achieve this, we need to carry out the work needed for the airport's development. In its study, AERTEC will have to fulfil many different criteria designed to minimise the impact on travellers. Each area will be redesigned so that, in the future, the smoothness of the passenger's journey through the airport, their comfort, security and the quality of the service provided will meet the demands inherent in flying. »