Brussels South Charleroi Airport has renewed its partnership with flibco.com for 12 years as the shuttle bus company launches two new routes to the airport.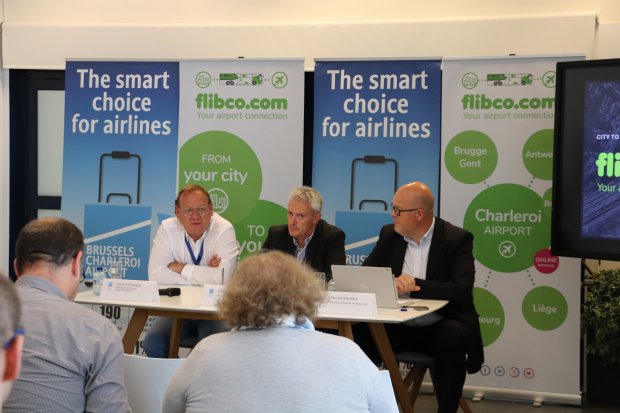 Flibco.com, a partner since 2010, will be starting two new regular coach lines on 2 July 2019: One line: Breda-Antwerp-Charleroi and another: Maastricht-Liège-Charleroi with departures approximately every two hours and prices starting at 5 Euros. These two lines will extend the flibco.com network, which already offers frequent connections between the airport and Brussels, Ghent, Bruges, Lille, Namur, Marche, Arlon and Luxembourg.
Brussels South Charleroi Airport is Belgium's second biggest airport. After a record year in terms of passenger numbers, Charleroi Airport has once again recorded a new increase since the start of 2019.
In order to welcome its passengers in the best possible conditions, the launch of new destinations and the extension of the retail area combine to establish Charleroi Airport as one of Belgium's main airport hubs.
Philippe VERDONCK, the new Chief Executive Officer of Brussels South Charleroi Airport, explains: "We are delighted to be able to launch two new lines connecting Charleroi Airport today. Flibco.com thus continues to enhance the services it offers our passengers, guaranteeing the lowest prices."
"For the last few years, the appeal and reputation of Charleroi Airport on the European map has been growing on a daily basis. In order to respond to a growing need for efficient mobility solutions, the addition of new transfer lines was therefore required. These new lines, which will create 35 new jobs, will allow a large number of travellers to come to Charleroi Airport without any stress, offering fantastic comfort.", clarifies Paul De Muynck, Director of flibco.com Belgium.