The Air Service Development Forum Dedicated to the North American Marketplace
Orlando/Sanford, Florida
• 28 – 29 October 2019
Networking Events
The TakeOff North America networking events will provide unmissable opportunities to discover unique city settings, build business relationships with your industry peers and cultivate contacts in a relaxed setting.
Sunday Reception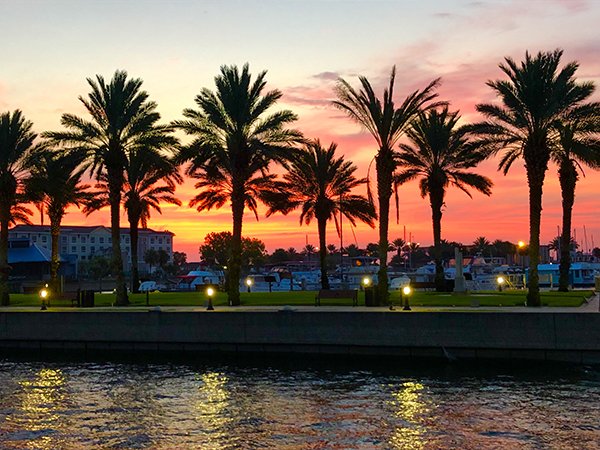 In addition to the Networking Reception taking place during the event, TakeOff 2019 will feature an exclusive Sunday Reception the evening before the first business day. The occasion is open to all attending delegates and will provide the opportunity to network with the community while exploring the local area.
After a short welcome by the Mayor of Sanford, Jeff Tripplett, TakeOff delegates will be invited to enjoy the many downtown establishments of Sanford with special discounted offerings at local bars such as Celery City Craft, Sanford Brewing, Sullivans Irish Bar, West End Trading, Wops Hops, The Jailhouse and The Smiling Bison.
While in Downtown, stop by Luisa's Wine Cellar for a complimentary champagne pour. For those with a sweet tooth be sure to visit Wondermade for their special TakeOff 2019 marshmallow. Over 10 restaurants and bars have specials for delegates to enjoy.
During the evening, delegates will discover the event's host city and learn about its rich history which dates back to 1870 where Sanford was largely known for its agriculture, particularly citrus and celery. As delegates explore the city over the course of the reception, the history of Sanford will be traced through historic homes, streets and neighborhoods renowned for its crop production. Attendees will also be given a taste of the destination's vibrant atmosphere resplendent with microbreweries, unique farm to table restaurants and a lively pub scene.
Date: 27 October
Time: 17:30 - 21:00
Location:

Downtown Sanford – The Breezeway, 112 E 1st Street, Sanford, FL 32771

Transfers: Shuttles will pick up delegates from the Westin Lake Mary at 17:00. Departure from Magnolia Square, Downtown Sanford is at 21:00.
Networking Reception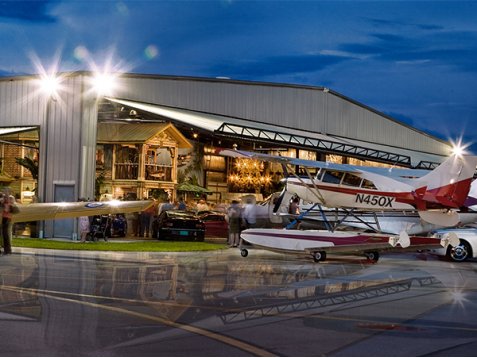 The Networking Reception at TakeOff 2019 will take place in an impressive airport hangar, offering a unique opportunity for attendees to network in a spectacular environment.
Join Orlando Sanford International Airport (SFB) as they invite you to step back in time with a Golden Age of Aviation themed event. This hangar party will be held at the South East Ramp – a 7,500 square airport hangar at SFB. Delegates will be able to enjoy food, an open bar, networking and an up close look at antique planes – make sure you get a photo with vintage planes including the B25 and T6. Attendees will also enjoy entertainment with the sounds of Orlando's best wedding band, The Buzzcatz. After a day of meetings, be prepared to sip on an Old Fashion and enjoy a night of networking and fun.
Americans were crazy about aviation in the 1920s and '30s, the period between the two world wars that came to be known as the Golden Age of Aviation. This was a period of air races, record-breaking flights, the first commercially-viable airliners and major advances in aeronautics. Aviation dominated the newsrooms as planes evolved from wood and wired-framed and fabric-covered biplanes to sleek, all-metal monoplanes.
Date: 28 October
Time: 19:00 - 21:30
Location: South East Ramp Airport Hangar, 2151 Spinner Ln, Sanford, FL 32773
Transfers: Shuttles will depart at 18:30 from the Westin Lake Mary. Shuttles will collect delegates from the Networking Reception at 21:30 to arrive back at the hotel for 22:00.
Learn about the Destination Sponsor for TakeOff North America 2019