Iberia boosts Madrid – Porto capacity from late-March 2018
IBERIA earlier this week introduced additional capacity on Madrid – Porto route, where it introduces Airbus A319 operation on this route, 4 times a day. A319 service launched on 25MAR18, replacing Air Nostrum CRJ1000 aircraft. Note selected dates will see A320 operating.

IB3090 MAD0730 – 0740OPO 319 x7
IB3092 MAD1140 – 1150OPO 319 x6
IB3094 MAD1550 – 1600OPO 319 D
IB3096 MAD1940 – 1950OPO 319 x6

IB3091 OPO0820 – 1030MAD 319 x7
IB3093 OPO1230 – 1440MAD 319 x6
IB3095 OPO1640 – 1850MAD 319 D
IB3097 OPO2030 – 2240MAD 319 x6

With the introduction of A319 service, IBERIA will offer additional 28% capacity compared to 2017.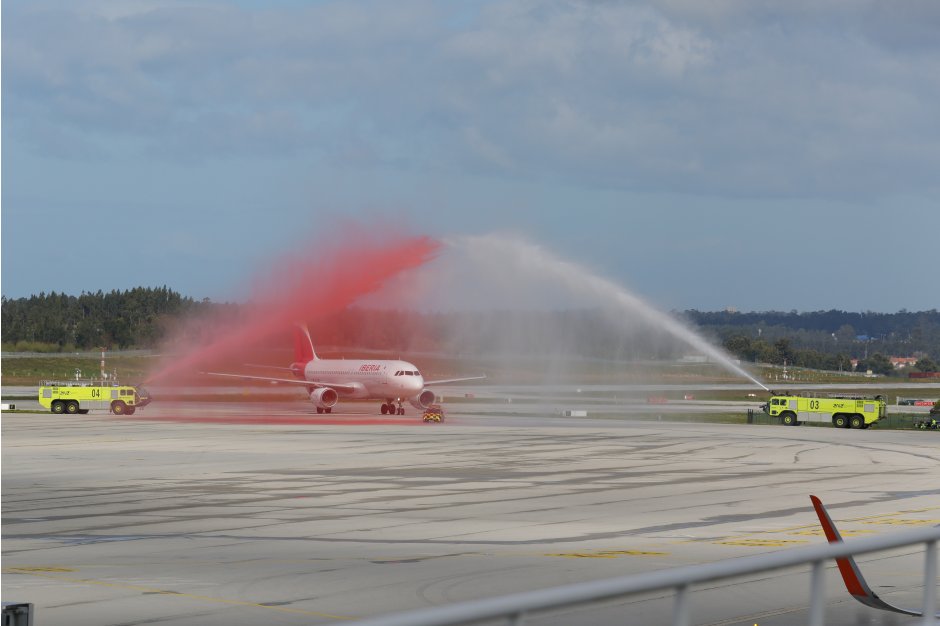 (Photo: Water arch salute for the arrival of IBERIA A319 in Porto. Courtesy of IBERIA)