HK Express removes proposed Okinawa launch from late-June 2019
HK Express in the last few days removed schedule listing of Hong Kong – Okinawa, originally appeared on the airline's web booking system. Prior to the removal, the airline was displaying 1 daily service that would begin on 27JUN19, subject to Government Approval.

Previously filed schedule and screenshot (taken as of 31MAR19) as follows.
UO820 HKG0705 – 1035OKA 320 D

UO821 OKA1115 – 1240HKG 320 7
UO821 OKA1125 – 1250HKG 320 15
UO821 OKA1130 – 1255HKG 320 2
UO821 OKA1135 – 1300HKG 320 4
UO821 OKA1140 – 1305HKG 320 6
UO821 OKA1245 – 1410HKG 320 3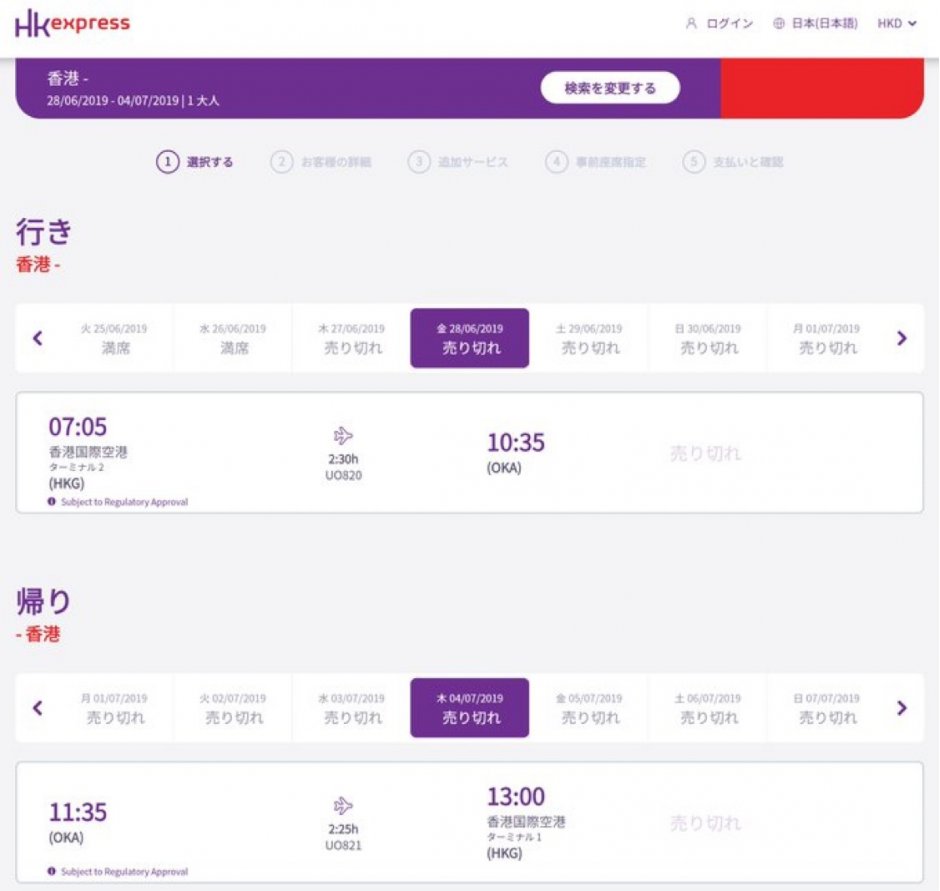 The screenshot was taken as of 31MAR19. Schedule listing for Okinawa has been removed.