Air travel: everything's now the same – except it's different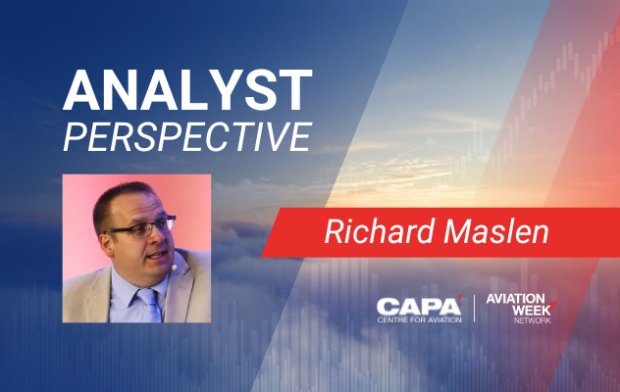 CAPA ANALYST PERSPECTIVE - a new series where CAPA - Centre for Aviation's analyst team provide their personal views on a hot topic facing aviation around the world. It seems unbelievable to think that just three years ago – the first year of the 2020s – there were concerns that air travel would not return to the amazing growth trajectory it had seen during previous decades. Now, latest traffic data from International Air Transport Association (IATA) shows the post-COVID recovery momentum for passenger markets remains strong. Richard Maslen, Head of Analysis at CAPA - Centre for Aviation shares his viewpoint.
Domestic RPKs hit record levels; robust international growth
Total traffic in Aug-2023 (measured in revenue passenger kilometres, or RPKs) rose 28.4% compared to Aug-2022.
Domestic traffic for Aug-2023 rose 25.4% versus Aug-2022 and was 9.2% above the July 2019 results. In fact, in recent months RPKs have been the highest ever recorded, strongly supported by surging demand in the China domestic market.
International traffic climbed 30.4% compared to the same month a year ago (2022) with all markets showing robust growth. International RPKs reached 88.5% of Aug-2019 levels. The passenger load factor for the industry reached 84.6%; that result was down from 85.7% in Jul-2023, which was the highest monthly international loaf factor ever recorded.
For the year to date, international traffic has increased by 50% versus last year (2022), and ticket sales data show international bookings strengthening for travel in the last part of the year. Globally, traffic is now above 95% of pre-COVID levels, according to IATA, and while we can anticipate some slowing of the recovery momentum as we enter the northern hemisphere winter season, the industry appears in positive health.
A very different diagnosis from the one that was predicted back in 2020.
Is this a return to 'normal'?
We could talk about a return to 'normal', after all traffic has rebounded, and that airlines are feeling more confident to invest in their growth (as aircraft orders confirm). We are even seeing a weakening in labour relations – a measure that CAPA - Centre for Aviation sees as having a broad correlation with the rise and fall of operating profit margins in the global airline industry.
This correlation supports the hypothesis that labour often becomes more demanding of an increased share of the rewards when the profit cycle nears the top.
By contrast, when the airline industry is more economically challenged, labour groups' bargaining power is reduced, and hanging onto jobs becomes their sole focus.
You can learn about that in CAPA data: aviation labour may have become more cautious post-COVID, an analysis report from Aug-2023.
However, some things are clearly different.
Aircraft were fuller than ever in Jul-2023 as people continued to travel in ever greater numbers. Forward ticket sales also indicate that traveller confidence remains high.
There is every reason to be optimistic about the continuing recovery and the industry returning to that same growth path from pre-pandemic times. But airlines will have to continue to approach the way that they manage their networks differently.
The focus, however, has not been on getting back to a specific number of passengers or flights, but rather on meeting the demand for connectivity by businesses and individuals that was artificially suppressed for more than two years.
Traveller requirements are also different today from those at the start of the decade.
Understandably, we have seen heavy market substitution in the initial recovery from the COVID pandemic, due in part to different timescales with border openings. Leisure flows also recovered faster than business – and question marks remain on the recovery of the latter – and that has resulted in capacity stimulation in specific markets, versus more traditional network offers.
Then there is the change in the way that we are doing business.
A revised structure for corporate travel and the blending of business and leisure itineraries means that historical data on time and length of travel is no longer relevant as travel rules – right down to the times and days of the week we travel – have adjusted.
Asia Pacific region still dominates world's busiest air routes
But when we consider the world's busiest air routes we still see that the Asia Pacific region dominates. Despite data showing that Asia Pacific has been the slowest market to recover from the pandemic when it comes to international travel, its strong domestic markets rely on air connectivity.
At the start of Nov-2023, the Asia Pacific region was home to nine out of the top ten (measured by weekly two-way capacity).
The world's busiest air routes: ranked by two-way weekly seats, week commencing 06-Nov-2023
Source: CAPA – Centre for Aviation and OAG
That region was, in fact, home to 19 of the top 25 largest global air routes by capacity.
We have to go beyond the top 40 to reach the first route that connects destinations in Europe and North America, and that is the London Heathrow-New York John F Kennedy International connection – ranked back in 2019 as the world's only billion-dollar airline route.
The top 25 air routes are dominated by the domestic markets – the first international examples, Cairo-Jeddah King Abdulaziz International and Singapore Changi-Kuala Lumpur International, lie just outside that ranking.
This may all seem very similar to 2019. However, on closer inspection there are some clear differences that illustrate the regional variations that continue to impact the industry's recovery.
These most obviously include a significant reduction in capacity on the Hong Kong International-Taiwan Taoyuan International route, and notable rises in capacity on the Ho Chi Minh City Tan Son Nhat-Hanoi Noi Bai and Jeddah King Abdulaziz International-Riyadh King Khalid International domestic routes, in Vietnam and Saudi Arabia respectively. These differences, though, are being diluted in time, and there has been notable movement in the past couple of months alone.
What does this all tell us? As air travel is recovering, everything increasingly appears the same, except it's actually quite different!