Hermes Airports participates in the European campaign "Destination Summer"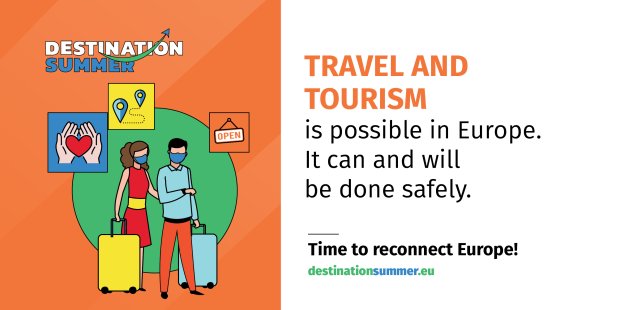 Hermes Airports supports the collective campaign for the safe reopening of European Borders and the easing of travel restrictions across Europe, with other tourism industry associations. The Destination Summer campaign's goal is working with European Union and national policymakers to adopt a harmonised approach for the lifting of travel restrictions – enabling the safe and smooth resumption of free movement for European citizens. The stakeholders participating in the campaign are: Airlines For Europe (A4E), Airports Council International Europe (ACI EUROPE), International Air Transport Association (IATA) και European Travel Retail Confederation (ETRC).
Thanks to ongoing vaccination campaigns across Europe, growing scientific evidence around the efficacy of vaccines, increased testing capacities, and improvements in the epidemiological situation, the prerequisites are now in place to enable the reopening of travel and tourism in a coordinated manner that is consistent with health measures and avoids unfair discrimination between vaccinated/non-vaccinated travellers.