Southwest moves daily Orlando – Aruba operation to Ft. Lauderdale – Aruba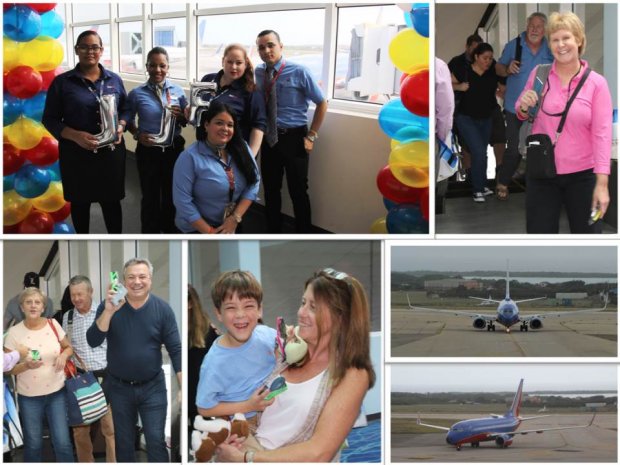 As of March 8, 2018
Aruba Airport Authority N.V. (AAA) welcomed the passengers on board Southwest's first flight from Fort Lauderdale on March 8, 2018. This, after Southwest's announcement last year about the move of the Aruba – Orlando service to the new international gateway in Fort Lauderdale.
The airline believes that this change will be e a great opportunity to connect even more passengers throughout the Southwest network, especially the North East market (New York and Boston) to and from Aruba.
As of March 8, 2018 Southwest will operate the daily service with a B737-700 aircraft that departs at 10:45am from Fort Lauderdale and arrives at 1:35 pm in Aruba. The Aruba flight departs daily at 2:15 pm and arrives at 5:20 pm in Fort Lauderdale, providing passengers the opportunity to still enjoy the day in Fort Lauderdale or connect to one of the many Southwest destinations in the US.
"Southwest has been a great partner for Aruba Airport since day 1, being a competitive option for our passengers locally and internationally. This shift in service location will be of great benefit, especially to our connecting passengers. Florida was and will remain a popular area for local travelers and as the competition grows, it will ultimately be in the advantage of the passengers. We are very excited with the new service and look forward to additional flights in the future by our great airline partner," expressed AAA CEO Mr. James Fazio