Gateway 2030: Utility Building Topping Out Celebration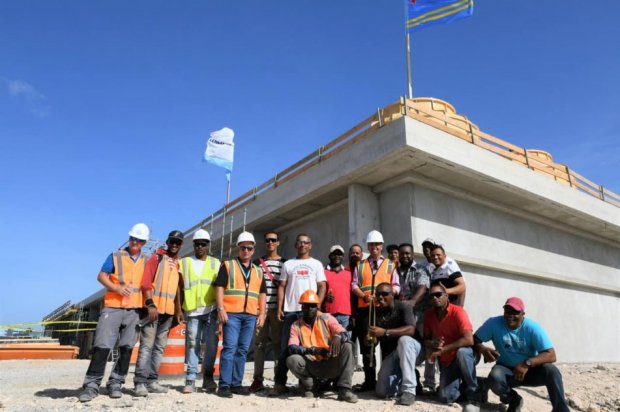 On August 23rd, 2019 a topping out celebration was held at the new Enabling Works Utility Building. The Minister of Tourism, Mr. Dangui Oduber and former AAA CEO Mr. James Fazio thanked all involved with the construction of the new Utility Building.

From the Utility Building, the airport terminal (existing and future expansion) will be provided with electrical power (general and emergency) and water (sprinkler, portable and chilled). The Utility Building also has solar panels on the roof. Once the Utility Building is up and running, the existing facilities which are outdated and at the end of their life span can be removed. This will vacate the footprint of the terminal expansion. Furthermore, the guardhouse will replace the existing main gate as the principle vehicular access point to the airside. Main construction activities are to be completed this year. Testing, commissioning and phased transition of the utilities to the new building are scheduled for the first two months of 2020.