AUA is ready for Summer 2020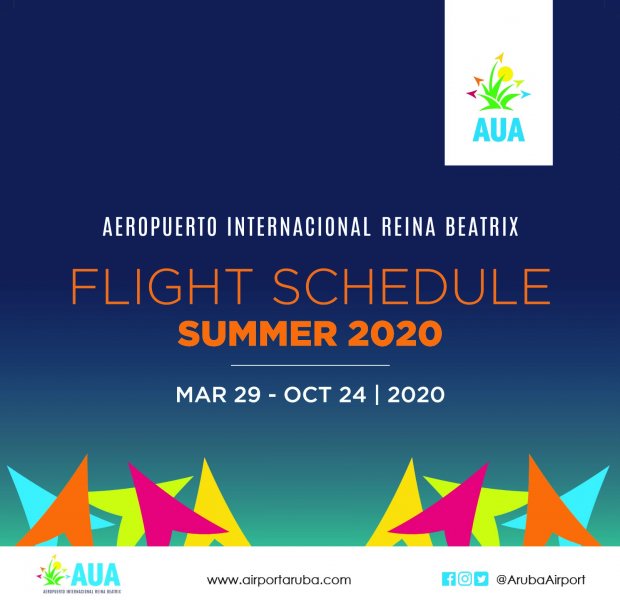 Flight Schedule is out now!
Aruba Airport is excited to announce that the flight schedule for the Summer 2020 season is out now.
Highlights for the season include Avianca's frequency increase out of Bogota from daily to double daily, American Airlines adding double Saturday service from New York LGA and jetBlue Airways 3rd daily service out of New York JFK.
Click to view the complete schedule on our website!