Health and Safety At Work Day!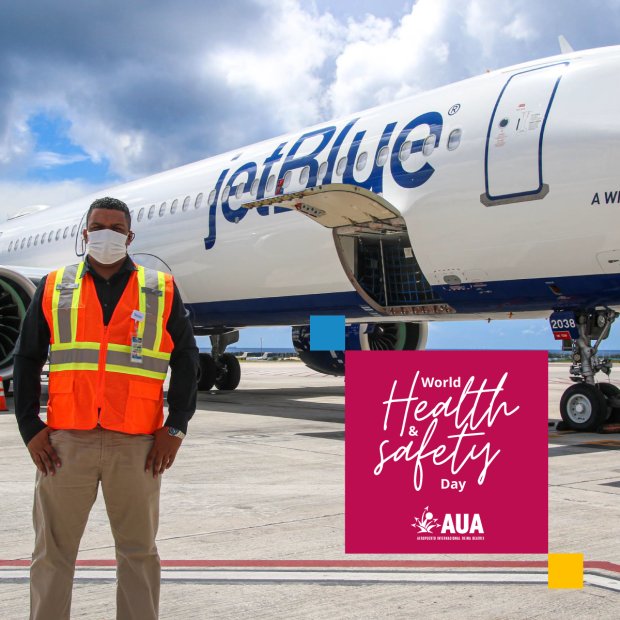 AUA Airport has always carried out its responsibility to operate a safe, secure and reliable airport for all its passengers and staff. Now more than ever during these times, AUA Airport's passengers and staff's health and safety is its primary focus and daily commitment!
Enhanced cleaning of airport facilities and security screening areas, hand sanitizer stations throughout the airport terminal, mask regulations, daily safe operations on the airside and inside the airport terminal are just some of the measures AUA Airport has set in place.
Today, Aruba Airport Authority N.V. will be sharing various health and safety videos with all employees as a way to create awareness and highlight the importance hereof.
Wishing all a Happy World Health and Safety At Work Day!

#safetyfirst #auaairport #aviation #healthandsafety