Avianca Increases Connectivity Between Bogota and Aruba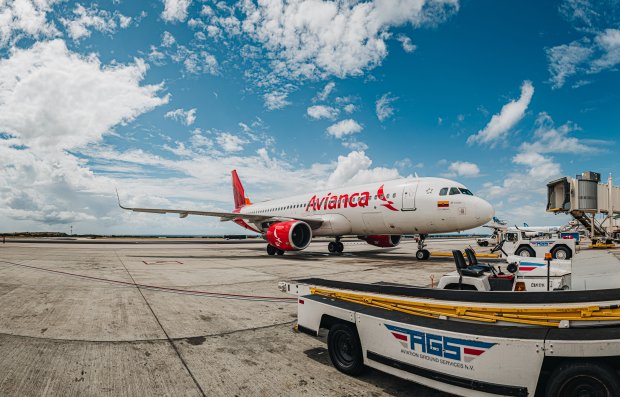 ORANJESTAD – Avianca recently confirmed at the ANATO Conference held in Bogota, Colombia that the airline will be increasing its weekly connectivity between Aruba and Bogota.
Avianca currently operates 9 weekly flights between the two destinations and confirmed that capacity will be further increased starting April 2023, operating 11 weekly flights in the summer period. The flights will be operated with an A320 and A320neo aircraft, providing a minimum seat capacity of 150.
In addition, Avianca also revealed that as of June 13 they will be operating weekly flights from Medellín to Aruba. As per the planned schedules, flights will depart on Tuesday, Thursday, Saturday, and Sundays.
The increased frequency to Bogota and the launch of Medellín to Aruba would offer onward connections to travelers due to Avianca's global route network. Travelers can further explore Colombia with its point-to-point connectivity with regional airports or travel to other popular international destinations such as Cancun, Guayaquil, New York, and Madrid.
"These additional flights to Bogota as well as the new Medellin route will further connect Aruba to Latin America and other international destinations, further reinforcing Aruba Airport's commitment in seeking new opportunities and expanding its global reach", said Jo-Anne Meaux-Arends, Aviation Business Development Executive.