Brussels Airport celebrates KLM - Royal Dutch Airlines' 100th anniversary.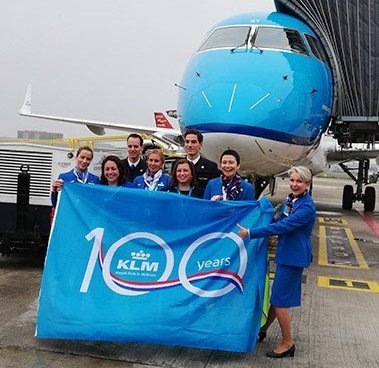 KLM is the world's oldest airline that still operates under its own name.
KLM spoilt all passengers flying out on the 7th of October, handing out cupcakes and shortbread cookies. Not to mention a refreshing drink. A water salute and photo shoot with the KLM team on the tarmac topped it all off.