Curaçao International Airport – Passenger Traffic Review S1 2022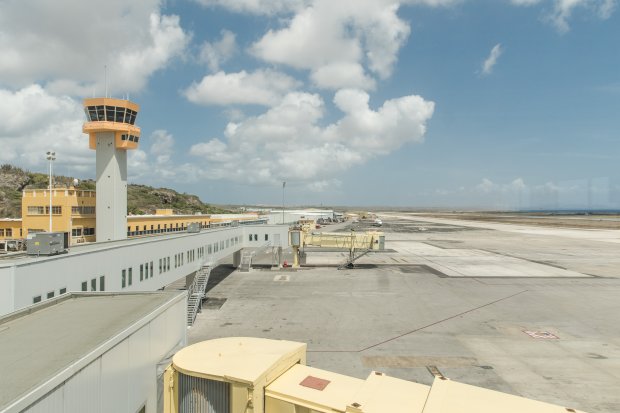 Continued Traffic Recovery despite challenges
Curaçao International Airport's first semester 2022 passenger traffic overview continues a positive trend on the path to recovery. Total Passenger Movements (all arriving and departing passengers through our terminal) were 657,339, a 91% recovery compared to year-to-date June 2019 movements. Seat capacity (in- and outbound) over the same first six (6) month period of 2022, was 888,063, a 90% recovery compared to year-to-date June 2019. The Netherlands continues to dominate the market with a 54% traffic share; Dutch Caribbean 16%; USA 13%; and South America 10%.
The possible negative impact of the Omicron variant in the beginning of the year resulted minimal. Pent up demand, the removal of strict entry requirements, the restart of service by the remaining pre-pandemic airline partners and strong bookings over the Easter and May Holidays in The Netherlands, contributed to the overall growth of passenger traffic through Curaçao International Airport.
Q2 2022 Traffic Results – May and June Traffic figures surpassed 2019 figures
Monthly traffic figures for Q2 2022 indicate an overall passenger traffic increase in April of +15% compared to March 2022. May traffic decreased by -10% compared to April 2022 and June traffic increased by +3% over May 2022. The average load factor (occupied seats per flights) for Q2 2022 was 84% compared to an average load factor of Q1 2022 of 75%, a growth of +9 points quarter over quarter. Monthly traffic recovery Q2 2022 compared to Q2 2019, was 104% for April; 98% for May and 104% for June 2022.
During Q2 2022, KLM reduced twice (2x) daily non-stop service from Amsterdam to daily after the May Holidays and resumed twice (2x) daily at the end of June 2022. Avianca increased to non-stop daily service from Bogota. Jetair launched twice (2x) weekly non-stop service to Paramaribo. Jetblue increased to trice (3x) weekly non-stop service from New York – JFK. Copa increased service from Panama City to five (5x) non-stop weekly flights. And with the restart of Caribbean Airlines with twice (2x) weekly non-stop service from Port-of-Spain, all pre-pandemic valued airline partners, have resumed service to Curaçao.
Curaçao Airport Partners NV, CAP, is pleased with the positive traffic results and anticipates a continued growth through the second semester 2022 but with cautious optimism. The pandemic impact thus far has been immediate with every variant. However, the war in Ukraine, inflation, cost of living, fuel and oil price increases, airfare increases, flight cancellations, airline and airport shortages of crew and personnel, the euro devaluation, will impact passenger traffic growth.
CAP continues to focus on retention, diversification, and growth of air service into Curaçao. This in close partnership with the Tourism Board and the Hospitality Tourism Association. The anticipated additional room inventory in 2022 by primarily well-known established US Brand names, including the recently opened Sandals Royal Curaçao, support the efforts to create additional demand for the destination.