Curaçao Airport Partners continues to work on enhancement of its facilities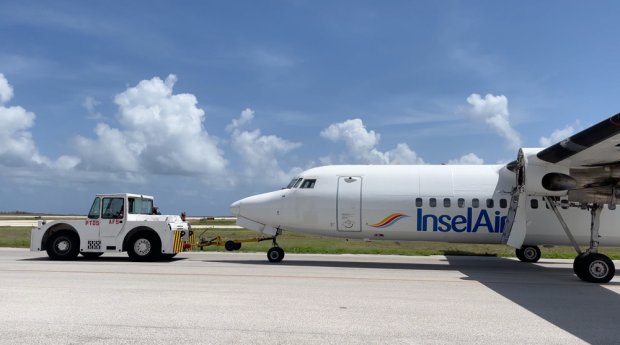 Aerodrome cleared of out of service airplanes.
Willemstad September 4, 2022 — Arriving passengers, visitors, stakeholders, plane spotters and all who visit the surroundings areas of the Curaçao International Airport to enjoy the fascinating world of aviation, will surely notice a change in the view of the aerodrome area.
Last Friday, Curaçao Airport Partners (CAP) has finally completed a long ongoing process since 2019, which was to clear its aerodrome area of aircraft that are no longer in function for airlines or by private owners. According to CAP, these have not only been taking up space but also giving a less than desirable view for tourists arriving or departing the island through our airport.
As part of the plans to continue improving and beautifying our airport, CAP has been working diligently to finalize this legal process of removing these aircraft.
"For many years, arriving passengers to our island via our airport have been seeing a view of deteriorating aircraft right here, practically on the runway. These have not been in use for so long and some of them have been pretty much rusting away. We want everyone to have a great first impression when arriving to our island. This is why we are extremely happy to have accomplished this goal of clearing our aerodrome of aircraft which did not belong there and finally be able to proceed with planned projects for the enhancement of our airport, while also improving the work environment of all those who labor around the area", said Mr. Jonny Andersen, the newly appointed CEO for CAP.
From a total of nine aircrafts, one was already removed in 2019 and brought to the scrapyard, while after a long pause due to the pandemic, the remaining ones have been handled for demolition or other purposes throughout this year. Last Friday, this project was now completed with the removal of the last three aircrafts to the east side of the airport for further handling.
"We are ready for the airport of the future. Each completed project such as this milestone we've now achieved, brings us closer to the vision we have for our airport. We are excited for what is coming as we work together to continue growing", Mr. Andersen ended.