Dublin Airport Update - April 2023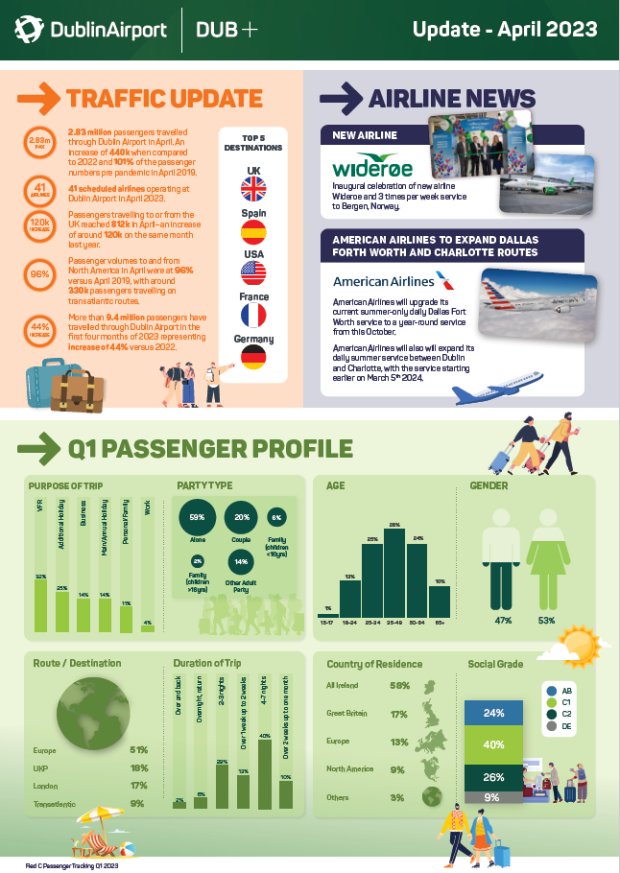 Our April update takes a look at the most recent monthly traffic figures, along with some recent activity with our partner airlines.
In addition, as part of our DUB+ programme to deliver data and insights, we are delighted to share with you, our 2023 Q1 Passenger Profile. The Dublin Airport Passenger Tracking Survey, conducted by RED C Research, provides insight into our passengers by Reason for travel, Country of Residence, Route/Destination, Duration of trip and flight booking trends.