Rossiya Airlines will increase its number of flights to Saint Petersburg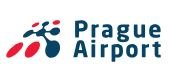 Rossiya Airlines has announced that beginning with the new 2020 flight schedule, it will increase its number of flights between Prague and Saint Petersburg, Russia. Starting from 30 March 2020, the airline will add one more flight on Mondays, Tuesdays, Thursdays and Saturdays to the existing ten flights a week. Rossiya Airlines will fly twice a day between the two cities. The regular line will be serviced by Airbus A320 Family aircraft. According to Prague Airport's estimates, over 20,000 passengers travelling in both directions will use the four new flights.
Tickets are already for sale via the www.rossiya-airlines.com or www.aeroflot.com websites.
The list of destinations in Russia with a direct connection to Prague:
Moscow Sheremetyevo International Airport
Zhukovsky
Saint Petersburg
Ekaterinburg
Kazan
Samara
Krasnodar
Rostov-on-Don
Novosibirsk
Perm
For the full article and further information - please visit:
https://www.prg.aero/en/Rossiya-Airlines-Will-Increase-Its-Number-of-Flights-to-Saint-Petersburg