Airlines resume their operations at Prague Airport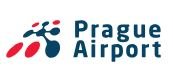 After a temporary disruption due to the COVID-19 disease, selected routes from Václav Havel Airport Prague have been resumed in May 2020. Carriers are gradually re-launching direct scheduled passenger services, primarily to key destinations across Europe.
Many airlines will resume their direct services in June and return to Prague. We believe that the routes serviced by other carriers will gradually follow, as we are able to start handling increased traffic immediately.
All up-to-date information about resumed routes is available on special Prague Airport website.