MIA welcomes first Air France scheduled service to the Maltese Islands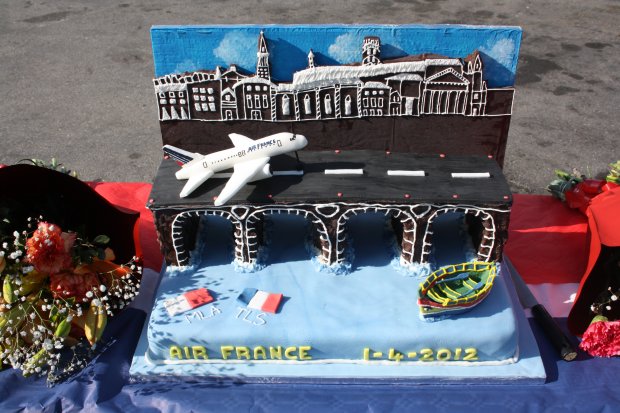 April 1st was a landmark day at Malta International Airport, as Air France kicked off its operation to the Maltese Islands, with a schedule service from Toulouse.
The inaugural flight was saluted by the Malta Airport Fire & Rescue team with a water arch, and passengers welcomed by the Paul Curmi Dancers, and given traditional Maltese Honey Rings and flowers.
The crew was welcomed on the apron by the Hon Minister for Tourism, Environment and Culture, Dr Mario de Marco; the French Ambassador to Malta, H.E. Michel Vandepoorter; Malta Tourism Authority (MTA) CEO, Josef Formosa Gauci; Malta Airport Head of Airline Marketing, Alan Borg and Air France KLM Regional Manager Mr Christian Lahccen.
Addressing the media, Mr Borg said that this connection to one of the most beautiful cities in the south of France did not happen by chance and it is the result of a lot of hard work from the airport, together with the Tourism Ministry and the MTA. "This is not only good news because Air France is a top international airline with a great brand presence in France as well around the world, but also because this addition to our network will continue to strengthen our Flag carrier share of traffic which together with our home carrier Air Malta, our Low-cost carriers and Charter Airlines, make Malta`s connectivity more comprehensive," he added.