MIA plc to outsource its Advertising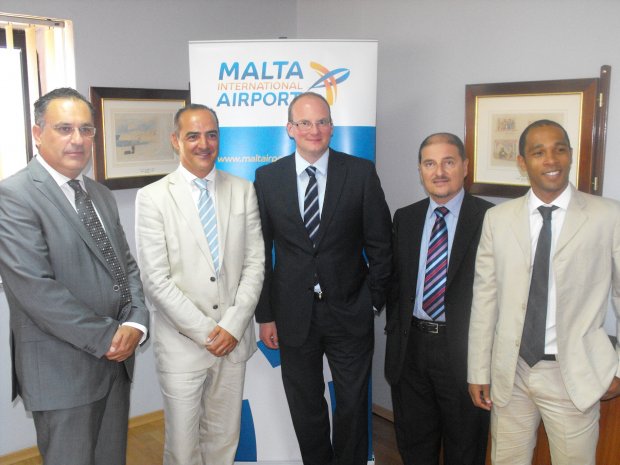 Starting January 2011, International Airport Advertising Corporation Ltd. ("IAAC"), will be taking over the advertising programme on the MIA premises as well as that related to its subsidiary companies.
In view of its recent development MIA has identified the need to maximise on its advertising potential and therefore seek the support of a specialized operator with a high repute in airport advertising. Moreover this falls in line with the highly improved standards achieved recently by MIA as a result of the significant investment engaged in its expansion project.
IAAC has been recently set up in Malta to serve the requisites of MIA. IAAC will be working very closely with their strategic partners, Clear Channel Airports (CCA), and will be geared to assist significantly in enhancing sales at MIA by introducing the latest media available on the market through an investment plan of 1 million Euros. This initiative is intended to further embellish the terminal area and its environment, as well as to pursue MIA's policy of enhancing its professional standards.
About Clear Channel Airports
Clear Channel Airports is a division of Clear Channel Outdoor (NYSE:CCO), the world's largest out-of-home advertising company with close to one million displays in over 50 countries across 5 continents. In the United States, the company operates just under 200,000 advertising displays and has a presence in 48 of the top 50 Designated Market Areas. It also operates airport, rail, and mall advertising businesses worldwide. Its Spectacolor (U.S.) and DEFI (international) divisions are the global market leaders in spectacular sign displays, including in New York's Times Square. Clear Channel Adshel is the company's international street furniture division, which operates over 3,500 municipal advertising contracts worldwide. Clear Channel Outdoor also operates digital displays and networks in most of its divisions.
Clear Channel Outdoor has successfully developed and the most comprehensive network of major airports in North America and serves over 260 airports worldwide. It is at the forefront of modern technology, recently introducing the most innovative concepts. MIA plc, through IAAC, will be joining a high profile array of airports featuring on the Clear Channel Outdoor list including; Zurich, Helsinki, Larnaca, Birmingham and Copenhagen.
Communications Department
10th August 2010