Bratislava Airport: 2 new routes with Cyprus Airways for S20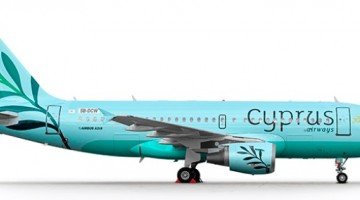 Cyprus Airways announced it will operate two new routes from Bratislava Airport in S20 season. The carrier will add Rhodes and Corfu to its already existing seasonal route from Bratislava to Larnaca.
Cyprus Airways entered the Slovak market in early 2019, announcing their first ever flights from the Slovak capital, to Larnaca, Cyprus. Just before closing the first successful season of operation, Cyprus Airways recently announced it will increase the presence on the Slovak market by adding regular flights to Rhodes and Corfu.
The route to Larnaka will continue to operate with 2 weekly frequencies (Tuesdays, Saturdays) in S20, while Rhodes and Corfu will get 1 weekly frequency each, on Tuesdays and Saturdays respectively. All the routes will be operated on seasonal basis, from June till September with A319 aircraft.