What makes NUE optimistic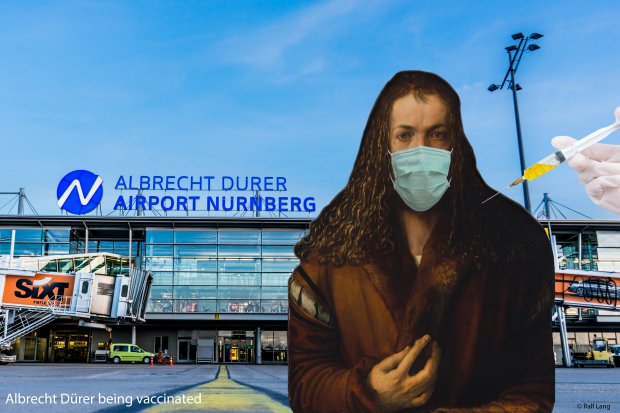 Returning demand and less travel restrictions realistic from June onwards!
Although NUE sees barely any scheduled passenger aircrafts on the apron right now, the current pandemic evolution leaves room for optimism.
Following the slow start, Germany is now vaccinating at a much higher pace. In the past 7 days, more than 210,000 vaccine doses were injected per day.
This means that in the first 9 days of March alone, 1.2 million Germans (12 years and older) received the first vaccination. Comparing the daily average of first vaccinations in February to those in March, there is an increase of 101%.
Bavaria shows more speed vaccinating compared to the rest of the country, having 7% of the citizens vaccinated at least once. Meanwhile the German average is at 6.4%.
The really great news – from April 2021 there is as much vaccine available as needed to vaccinate more than 50 million people by the end of June!
With the extending capacity in the vaccination centres and the involvement of general practitioners, company physicians, and others, the daily vaccination volume will increase day by day: In the last month, total daily vaccinations have increased by 77%. Politicians like the German federal health minister Jens Spahn expect herd immunity towards the summer.
Due to increasing optimism and the desire to fly, NUE soon expects an increase in VFR demand particularly. Leisure traffic will start progressively and will see the first rush with the Whitsun vacations starting late May (21 May until 6 June).
The airport is well prepared for the restart. Their own facilities were certified by DEKRA as a "Trusted Facility" for being equipped specifically to minimise the spread of the coronavirus. Using rapid tests, there is the possibility to test unvaccinated people inside the terminal before departure and after arrival. The capacity is scalable depending on coordinated flights.