Nuremberg is looking forward to a 2022 full of trade fairs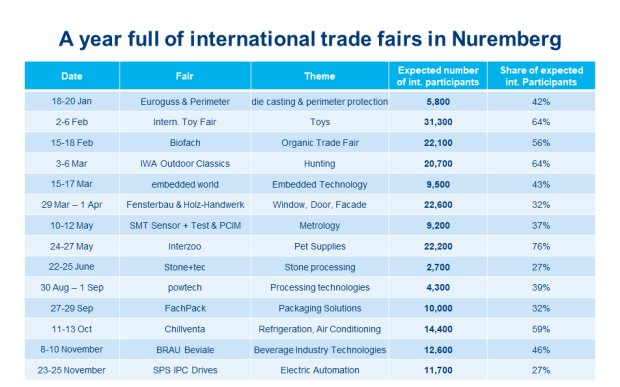 Finally, the World Routes conference is back! This makes the team at NUE especially happy, because this means that these events can finally take place again. In 2022, Nuremberg will be full of trade fairs again, many of which have a high international share. Visitors and exhibitors will come from all countries via Nuremberg Airport to participate in the trade fairs.
For your planning and information, the team has compiled a trade fair calendar for 2022 with an expected share and number of international visitors. Trade fairs in Nuremberg add off-season demand, since the most take place in the winter months with a summer break. The calendar is full of highlights such as the toy fair, the Biofach (the organic trade fair) and SPS (electric automation).