NUE Airport welcomes workforce support from Turkey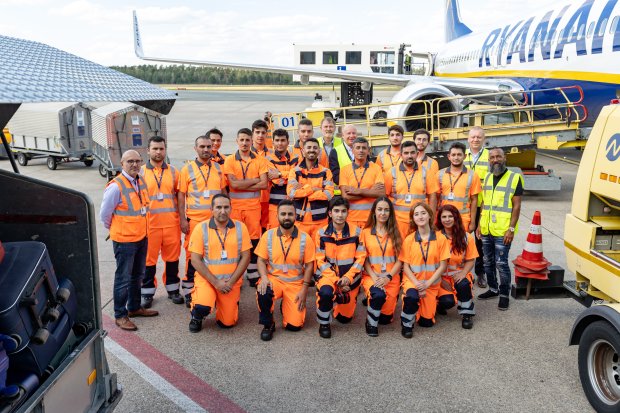 This week, Nuremberg Airport was finally able to welcome 19 supporting employees from Turkey who will help with luggage handling and aircraft cleaning over the coming months. Since the high season in Bavaria usually continues on into the autumn, everyone is very grateful for help. With this measure, NUE airport is working on improving their on-time performance.
The new employees can stay at NUE temporarily due to a temporary work visa set in place by the German federal government. Like every regular employee, they completed application procedures, security clearances and trainings. Accommodation has been organized by the airport to allow for a smooth start.
Since winter, NUE has onboarded 150 new colleagues accompanied by a volunteer programme, in which around 80 employees from administration, engineering and management help out during peak times, which are stronger than it was assumed in winter. August 2022, for example, has in total shown 100% of the passenger volume from August 2019.