It's official - NUE is one of the best airports in the world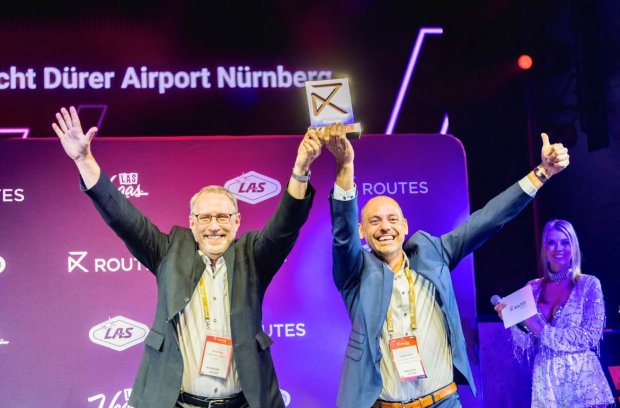 Great award for hard work: At the Routes World, the Blue Ocean Airport received the prestigious "Routes World Award".
We thank you from the bottom of our hearts for your votes and your trust in us.
Without you this would not have been possible!
We would also like to congratulate Brussles Airport, Athens International Airport and Cancun International Airport as well as the winners of the other categories.