NUE's Trade Fair Calendar: Maximize Your Performance At NUE in W23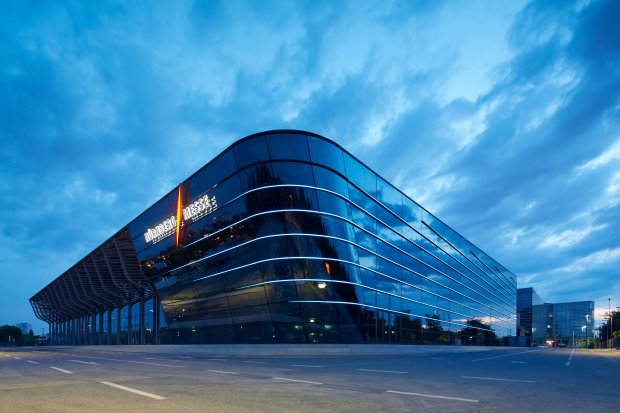 Take advantage of the Nuremberg trade fair season: Your ultimate guide to unleashing business opportunities
We are thrilled to present our newly created Trade Fair Calendar, a valuable resource for airlines seeking to maximize their trade fair season performance. Highlighting the fair days and offering airline traffic recommendations, this calendar streamlines planning and enhances the trade fair experience.
The following is an example where the airline normally operates on traffic days 3 and 7. (marked by the grey fields). Due to the strongly deviating trade fair starts and ends, NUE recommends to operate additional traffic days during these times (marked by the pink fields).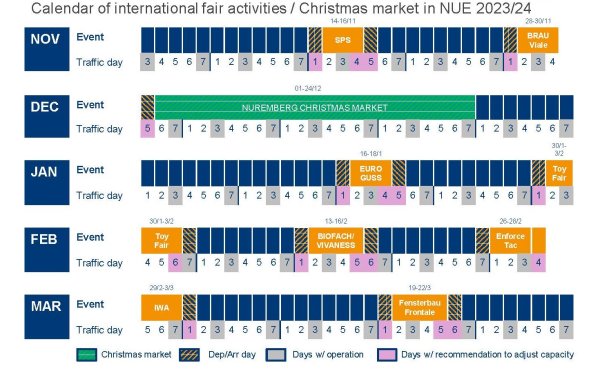 With over 120 national and international trade fairs every year and around 1.5m visitors, 44% of whom come from abroad, the trade fair is an important driver in the economic and tourism sector of the Nuremberg Metropolitan Region. And by the way, more than 50% of the trade fairs are during the IATA winter season.