Passenger Numbers at Keflavik Decrease Between Years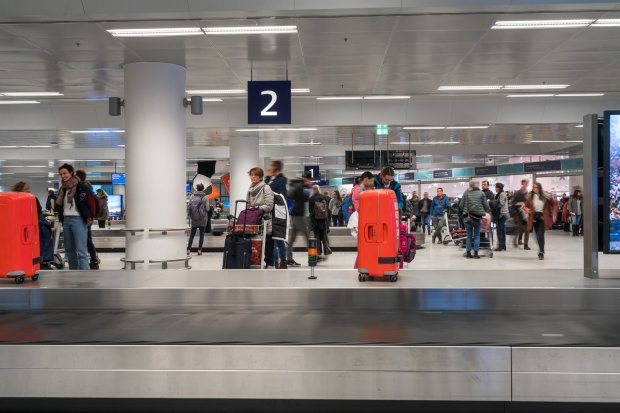 Isavia estimates that the number of foreign travellers to Iceland this year will be 1,927 thousand. This is a decrease of about 388 thousand between years.
The number of transfer passengers travelling through Keflavík Airport decreases by 43% from last year, falling from almost 3.9 million to almost 2.2 million. This is a difference of almost 1.7 million passengers. The withdrawal of WOW air makes a significant difference in this respect.
Updated figures on passenger numbers in June to the end of December indicate that the total number of passengers passing through Keflavík Airport will be approximately 7.3 million.
Icelandic passengers passing through Keflavík Airport will be around 631 thousand in 2019, a decrease of 37 thousand from 2018.
Isavia's forecast for 2019 is based on information about time slots that airlines have reserved. The passenger forecast is based on information from the systems of Isavia in addition to the news received about the airlines. The forecast, therefore, is prepared somewhat differently than previously. Isavia, however, is of the opinion that sufficient information is available to issue an updated passenger forecast and thereby respond to the demands of the market. If any of the underlying information changes, the forecast will be updated.
The increase in the number of passengers through Keflavík Airport has been extremely rapid over the past few years. This has, in some cases, called for an updated passenger forecast as the year progressed – irrespective of whether there was an increase or a decrease in the number. WOW air, one of Isavia's largest customers at Keflavík Airport, ceased operations at the end of March. This made it clear that the passenger forecast for 2019 would have to be revised. In addition, there have been some uncertainties as regards the position of the Boeing MAX aircraft of Icelandair.
The 2019 forecast, published in January 2019, assumed that 8.9 million passengers would pass through Keflavík Airport this year.
The summer at Keflavík Airport
Although the number of travellers passing through Keflavík Airport decreases from what it was in 2018, we at Isavia would like to encourage passengers to come to the Airport in good time. This is because there are still peak hours in the operation of airlines at the airport and flights, therefore, are often at the same or similar time. We recommend that passengers arrive for check-in 2-2.5 hours before departure. We encourage passengers to be well prepared for security searches in the airport and to take advantage of the self-service check-in stations if these are available from the flight operator in question to ensure that everything goes as smoothly as possible. All information to prepare for coming to the airport may be found at www.kefairport.com