The route development forum for Asia
Chiang Mai, Thailand
• 14 – 16 February 2023
Supporting Media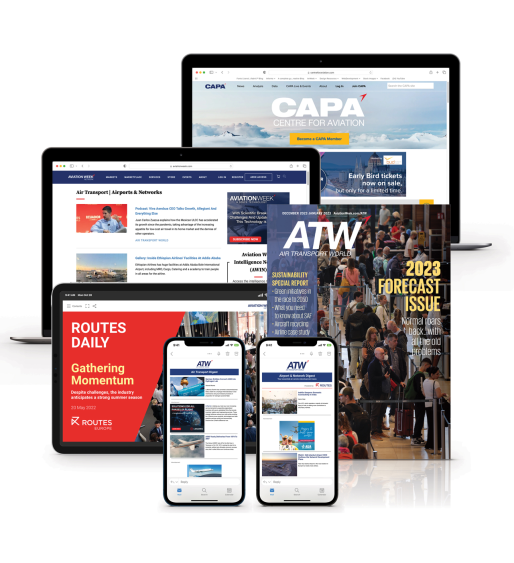 Official Media Partner - Air Transport World
For over 50 years Air Transport World's award-winning editors deliver expert and trusted content to the air transport industry.
ATW not only provides airports, suppliers and economic development agencies direct connections to high-level network planners and decision-makers at airlines, but also empowers the aviation route development community to grow their air service network. In addition, ATW delivers key insights, analysis, and commentary from ASM, CAPA, and GAD making it more valuable to you and the communities it serves than ever before.
Official Show Daily - Routes Daily
The digital, interactive Routes Daily delivers up-to-date market analysis, on-site interviews, and the latest Routes news from the global community and intelligence from the show floor. Now, you'll stay informed anywhere, at any time — on any mobile device.
As the only daily publication dedicated to the event, our digital magazine is essential for delegates looking to stay up to date with the latest trends in the market.
Find out more about advertising
---
Attend Routes Asia as a press delegate
Routes Asia will bring together the region's leading airlines, airports and tourism authorities to discuss their air service networks and outline how the industry can build on the momentum seen in the recovery.
Attendance for media with editorial responsibility is free of charge. As a press delegate at Routes Asia 2023, you will have the chance to meet and interview high-level decision-makers from the aviation and tourism sectors and participate in the full event offering.