The route development forum for Asia
Langkawi, Malaysia
• 27 – 29 February 2024
About the Hosts
Routes Asia 2024 will be hosted by Malaysia Airports and Tourism Malaysia.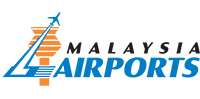 Malaysia Airports Holdings Berhad
Malaysia Airports has come a long way since its incorporation in 1992 when it was corporatised as Malaysia Airports Berhad from its previous standing as a state-run airport operator. In 1999, Malaysia Airports Holdings Berhad was incorporated as a public limited company and listed on the Malaysian Stock Exchange (Bursa Malaysia), becoming the first Asian airport operator to go public and only the sixth in the world to do so. Today, Malaysia Airports is one of the largest airport operator groups in the world—in terms of number of passengers handled—managing 39 airports across Malaysia (with five international airports, 16 domestic and 18 STOLports) as well as one international airport in Turkey.
Tourism Malaysia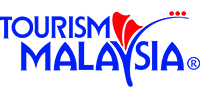 Tourism Malaysia markets Malaysia as a destination of excellence and to make the tourism industry a major contributor to the socio-economic development of the nation.
The Tourist Development Corporation of Malaysia (TDC) was established on 10 August 1972 as an agency under the former Ministry of Trade and Industry by an Act of Parliament.
With the inception of the Ministry of Culture, Arts and Tourism on 20 May 1987, TDC was moved to this new ministry; and became the Malaysia Tourism Promotion Board (MTPB) through the Malaysia Tourism Promotion Board Act 1992. Popularly known as Tourism Malaysia, its full focus is on promoting Malaysia domestically and internationally.