The route development forum for Asia
Kuching, Sarawak, Malaysia
• 9 - 11 March 2014
The Strategy Summit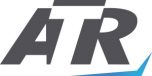 Sponsored by ATR- Avions de Transport Regional, the Routes Asia Strategy Summit opened on the afternoon of Sunday 9th March. The Summit brought together leading industry experts to debate air service and route development issues affecting commercial aviation across Asia in a series moderator led panel discussions. The Summit opened to all delegates and gave a valuable insight into aviation across the region and helped set the scene for the face-to-face meetings throughout the rest of the event.
Sunday, 9 March 2014
-

Session 1

The Future of LCCs in Asia – Innovate or Stagnate

How will the LCCs respond to the challenges and opportunities during the next decade?

Which LCCs will take the lead in the market? Can the traditional short-haul, point-to-point and quick turn operational model of LCCs still guarantee their success? Will the long-haul LCC model work? How are the LCCs responding to changes in international demand traffic patterns? Low Cost Airports – Which airports are serving LCC's what they require?

-

Session 2

The Battle of the Hubs - Middle East vs Far East

Airline mergers and joint ventures are shifting the patterns of traffic across the hubs. How will the changes in traffic patterns affect the hubs? What are the Far East hubs doing to respond to the continued and ambitious expansion plans of the Middle East hubs? Who will be the ultimate victors in this fiercely competitive battle? Will Dubai become the world's largest airport?

-

Session 3

Emerging Outbound Tourism Markets

The rapid expansion of outbound tourism from the new emerging markets of China, India and South-East Asia are changing the tourism market. How are countries responding to the shift in the market, who is leading the way and how will these shifts affect air services and what are airports, airlines and destinations doing to respond?
* Please note like all events, the programme is subject to change.