About the Hosts
Routes Asia 2014 was hosted by the State Government of Sarawak and co-hosted by Malaysia Airport Holdings Berhad.
Ministry of Tourism (Sarawak)

Formed in 1985 as the Ministry of Tourism and Environment Sarawak, the strategy of the ministry at the time focused more on infrastructure devoted to tourism rather than promotion of the region. However, this all changed with the formation of the Sarawak Tourism board which was established in 1996.
Its mission was to develop and promote tourism through partnerships, best practices and sustainable utilisation of the regions unique and extraordinary natural and cultural resources. Its aim was to increase tourism benefits from across the globe whilst preserving and sharing Sarawak's unique heritage as a tourism product. Their overall vision was to be able to lead the industry as a vibrant and sustainable tourism industry, and this vision remains today.
Malaysia Airports Holdings Berhad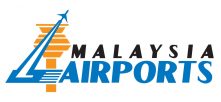 Malaysia Airports manages and operates 39 airports in Malaysia – five international, 16 domestic and 18 Short Take-Off and Landing Ports (STOL Ports).
The organisation also has operations based in India and Turkey and on November 30th 1999, it became the first airport company to be listed in Asia.
Kuala Lumpur International Airport (KLIA) represents its flagship airport and has taken a big step towards becoming a global integrated hub by launching the Next Generation Hub concept, an initiative aiming to position the ultra modern airport as a complete hub for all.
Malaysia Airports has been awarded with the "Best Airport Staff Asia Awards 2012" in the SKYTRAX 2012 World Airports Awards as voted by consumers from all over the world; and was recognised for its leadership with the inaugural award for "Exceptional Service to Aviation" by Pacific Asia Travel Association (PATA).