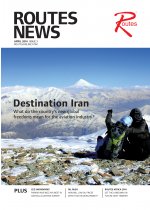 Routes magazine: Issue 3, 2016
In this issue:
What do the Iran's new global freedoms mean for the aviation industry?
https://content.yudu.com/A3zd0t/RN3/resources/index.htm
Recent magazine issues
Routes Europe 2023 Daily issue 3

In this issue:
• Oleksiy Dubrevskyy, CEO of Kyiv Boryspil
• All the winners from the Routes Europe Awards
• Latest new routes data

Routes Europe 2023 Daily issue 2

In this issue:
• Interview with ACI Europe and IATA
• Coverage and images from the conference
• EasyJet CEO Johan Lundgren

Routes Europe 2023 Daily issue 1

In this issue:
• Exclusive interview with Finnair CEO
• European liberalization 30 years on
• Lodz takes centre stage
View more issues
---
Routes media portfolio
The Routes media portfolio consists of Routes magazine, Routes Digest newsletter, Routesonline, Routes ShowNews and custom media solutions. The media brands provide airports, suppliers and economic development agencies direct connections to high-level network planners and decision-makers at airlines, and empower the aviation route development community to grow their air service network.
if you have a story for Routes, please contact us at routesmedia@informa.com
Key contacts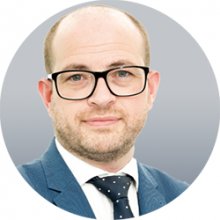 Chris Gascoine
Sales Manager, Routes Media
Aviation Week Network
Tel: +44 7 5575 99347
chris.gascoine@aviationweek.co.uk